CZBank uses big data, blockchain to innovate financial services for SMEs
Share - WeChat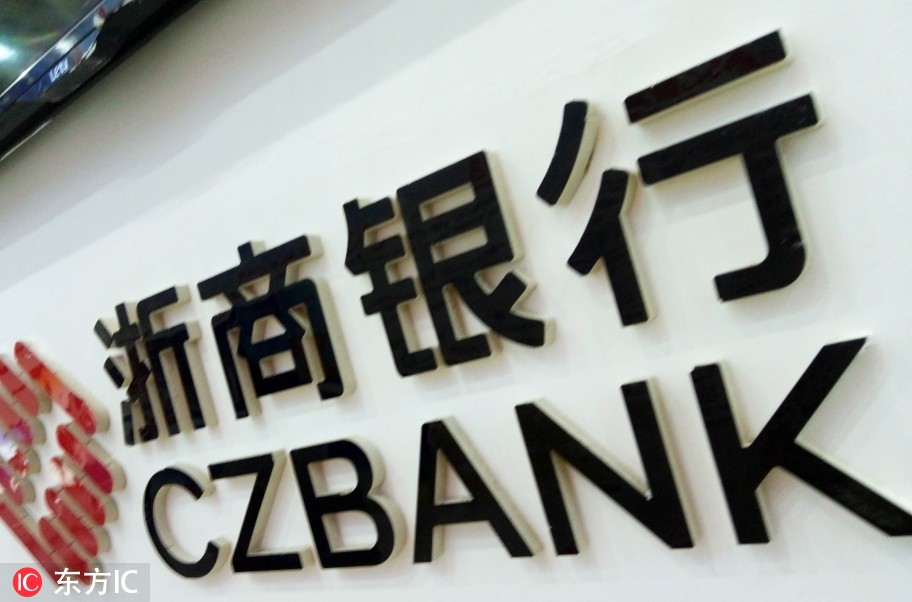 China Zheshang Bank Co innovated financial services with the application of big data and blockchain technologies to promote intelligent transformations of small and medium enterprises.
In spite of broad prospects for intelligent transformations, many private companies are still concerned about the investment risk because the investments are huge, and the transformations have to be customized and constantly upgraded, whereas customers and providers of the intelligent transformation service have no basis for deep cooperation due to lack of mutual trust, said Wu Jianwei, vice-president of China Zheshang Bank, at a news conference on Thursday.
To solve this problem, the Hong Kong-listed national joint-stock commercial bank headquartered in Hangzhou, Zhejiang province, used the blockchain technology during its exploration with supply chain finance.
Based on the creditworthiness of Zhejiang Rifa Textile Machinery Co, a textile manufacturer of spinning and weaving machines, CZBank granted lines of credit to downstream small and medium clients of Rifa to bridge the funding gap for their equipment purchases.
These small companies will receive the equipment they purchase after paying front money to Rifa. For the rest of their payments, they will sign something similar to a bill receivable to the manufacturer online, using a service provided by CZBank, which adopted the blockchain technology to make sure that what is signed is immutable.
Rifa is allowed to convert this alternative of a bill receivable into cash or make a payment with it, with no need to worry about payment defaults by its downstream enterprises.
The innovation in financial services helped over 100 private textile companies upgrade their equipment, increased the sales revenue of Rifa by 300 million yuan ($43 million), and reduced the financial costs of its downstream enterprises by about 20 percent, according to Wu.
As of the end of September, CZBank had helped more than 2,000 manufacturers complete the upgrading of their equipment, the renovation of their production lines, and the construction of digitized factories. Private companies accounted for nearly 80 percent of the total.