Driver who killed 5 students was upset after marital conflict
Share - WeChat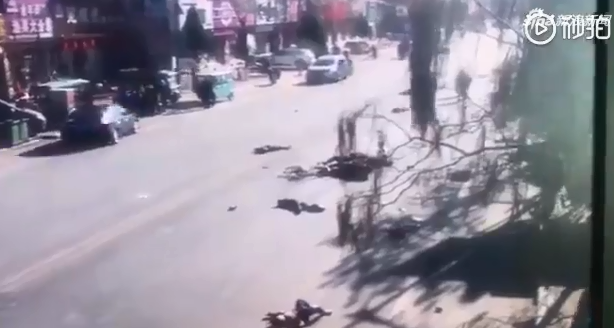 Updated on Friday
The driver whose car plowed into students in Liaoning was reportedly depressed because of marital conflict, the local government's publicity department in Jianchang county of the province said.
The 29-year-old Han Jihua is a jobless local in Jianchang. As a bigot, he is introverted and narrow-minded, according to the department.
Recently, due to conflict with wife, he was fed up with life and had suicidal thoughts. His decision to crash his vehicle into children was random, the department said.
The incident claimed five lives and wounded 19 with 3 seriously wounded, the publicity department said.
Previous report
A sedan crashed into a group of students in Huludao, Liaoning province, killing five and wounding 19, the local government said on Thursday. The driver tried to flee the scene but was apprehended by police in the afternoon.
At 12:15 pm on Thursday, a group of preschool children from the second elementary school of Jianchang county in Huludao city was preparing to cross the road in front of the school's entrance when an Audi A6 sedan rammed the crowd, according to Beijing Youth Daily.
After the incident, local witnesses said the road was blocked, and police cars and ambulance rushed to the scene. There were also children's shoes, belongings and blood on the ground, the report said.
As of Thursday afternoon, local police said the driver had tried to flee the scene into the countryside, but was later apprehended by police. The cause of the incident is still under investigation.