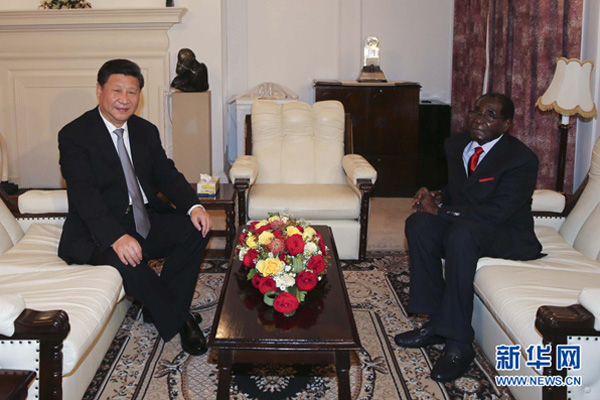 Chinese President Xi Jinping (L) holds talks with Zimbabwean President Robert Mugabe in Harare, Zimbabwe, Dec 1, 2015. [Photo by Lan Hongguang/Xinhua]
Calling China an "all-weather" friend of Zimbabwe, Mugabe said his country hopes to learn from China's experience in socioeconomic development, receive more assistance from China and expand bilateral cooperation in such fields as agriculture, industry and infrastructure.
After their talks, the two presidents witnessed the signing of a bilateral economic and technological cooperation agreement and a series of other deals covering such fields as infrastructure construction, production capacity, investment and financing, as well as wild life protection.