US Fed chair nominee says case for rate hike in Dec 'coming together'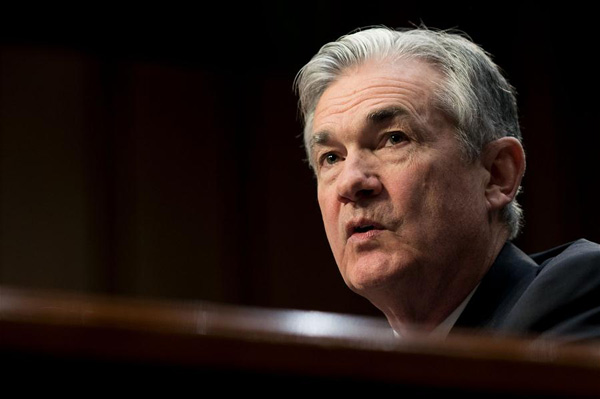 US Federal Reserve governor Jerome Powell, the nominee for the next chair of the Fed, testifies during a confirmation hearing at the Senate Banking Committee in Washington D.C. US, on Nov 28, 2017. [Photo/Xinhua]
WASHINGTON - US Federal Reserve governor Jerome Powell, the nominee for the next chair of the Fed, said on Tuesday that he would likely support the central bank to raise interest rate again in December.
"I think that the case for raising interest rates at our next meeting is coming together," said Powell at his confirmation hearing at the Senate Banking Committee. "Conditions are supportive of doing that," he added.
But he cautioned that no decision will be made until the meeting which will be held on Dec 12 and 13.
He argued that the central bank would continue to tighten its monetary policy as the unemployment rate hits record low and the economy continues steady growth.
In his responses to senators' questions, he expected the US economy to grow 2.5 percent this year and continue the current growth strength next year.
Powell, who is currently a member of the Fed's Board of Governors, was nominated by President Donald Trump to replace current Chair Janet Yellen, whose term as chair expires in February 2018.