Minibus carrying Erdogan's security personnel overturns, 4 injured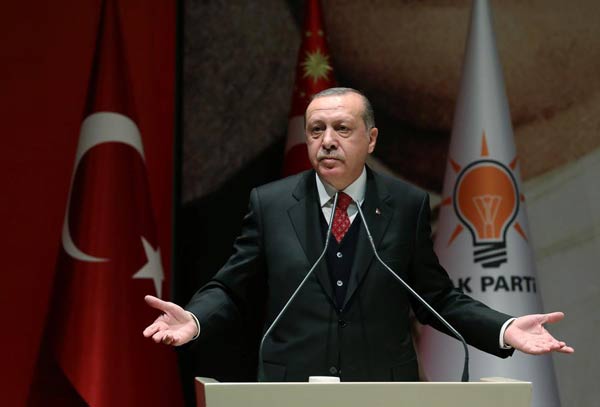 Turkey's President Tayyip Erdogan speaks during a meeting of his ruling AK Party in Ankara, Turkey, November 17, 2017. [Photo/Agencies]
ANKARA - Four people were injured Sunday after a minibus carrying the security personnel of President Recep Tayyip Erdogan involved in an accident in Giresun Province of eastern Turkey.

The minibus overturned after colliding with a car on the coastal road in the Gorele district of Giresun, Turkey's Daily Sabah reported. The injured were taken to a nearby hospital.

During this weekend, President Erdogan was in the Black Sea region of Turkey for visiting three northeastern provinces.

Officials have yet to make a statement about their conditions.