FOCAC, BRI reshaping Sino-African cooperation
Intertwined initiatives will bring additional impetus to help drive an economic surge, rather than a crawl, for the entire continent
The Forum on China-Africa Cooperation and the Belt and Road Initiative surely have something to do with the renaissance of economic growth across much of the African continent.
According to Margaret McMillan, a professor of economics at Tufts University in the United States, the average annual GDP growth in 38 African economies was 4.9 percent between 2000 and 2015. As such, African economies with better policies will tend to benefit more from FOCAC and the BRI. But a redoubling of effort will be required to sustain and translate the benefits of both initiatives into broad welfare gains.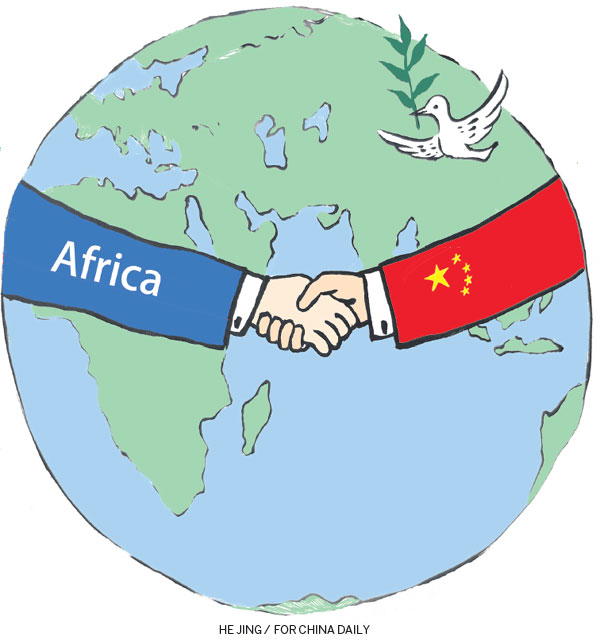 Having said that, FOCAC marks the start of a new era in China-Africa relations this year, with President Xi Jinping welcoming three new members: Burkina Faso, Gambia, and Sao Tome and Principe. For the past 18 years, FOCAC has been a pragmatic and efficient vehicle propelling China-Africa cooperation. As such, FOCAC and the BRI are two significant vehicles in the 21st century, and they are reshaping China-Africa cooperation and making it a unique example of South-South cooperation.
Through FOCAC, China aims to set a new path for building a closer Sino-Africa community with common development and further join together the BRI and African development. As a result, FOCAC will dovetail with the BRI to promote innovation, coordination and subregional cooperation, which, in turn, will benefit all participating members.
As such, FOCAC's future aim is to connect the BRI with the United Nations Agenda for Sustainable Development, the African Union's Agenda 2063 and individual economies' development plans to explore novel territory for the revitalization of African economies. Notably, FOCAC has proved to be an effective platform for pragmatic China-Africa cooperation, and the BRI is a vital public product that China is sharing with the world. Therefore, entwining FOCAC and the BRI will assist China-Africa cooperation, increasing it from a crawl to a leap, as well as raising cooperation to a greater height.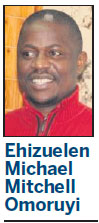 Given the complex and changing global situation and the development of individual economies, China-Africa wisdom and solutions that can be supportive to worldwide governance are anticipated from both FOCAC and the BRI. As a result, FOCAC and the BRI, along with the African Union's Agenda 2063, will set a new path for a higher level of China-Africa cooperation, deeper people-to-people exchanges, a reshaping of Sino-African ties by broadening consensus, and strengthened friendship through Africa's development.
In his speech at the opening ceremony of the FOCAC Beijing Summit on Sept 3 and 4, President Xi highlighted eight major initiatives for future China-Africa cooperation: industrial promotion, infrastructure connectivity, trade facilitation, green development, capacity building, healthcare, people-to-people exchanges, and peace and security.
What is common throughout the eight initiatives mentioned by Xi is an expanded focus on strengthening and building up local capacity. Since Africa is yet to climb the value chain of mineral processing and manufacturing, the assistance in building up local capacity could have a much greater impact on developing skills in African economies if it were closely aligned with African economic potential and priority sectors, such as manufacturing. This could help African economies acquire the skills needed to add value to their natural resources and commodities, which would help the region unlock its full potential of natural resources, which could be exported to China on a value-added basis.
Furthermore, China has pledged to help bolster agricultural productivity and increase imports - particularly of nonresource products - from Africa, as well as provide 50,000 government scholarships, offer exchange programs and provide vocational training. President Xi said China will set up 10 Luban Workshops in diverse African economies. Luban Workshops are named after the father of Chinese architecture, who lived around the 4th century BC. The program is designed to offer technical and vocational training, promote modern vocational education reforms and enhance collaboration among vocational schools worldwide.Trainers will travel from China to African nations to run practical skills training for crafts work, which signifies a new development in China-Africa cooperation.
Both FOCAC and the BRI have helped advance China-Africa cooperation significantly in recent years, in various fields, with bilateral cooperation expanding to broader frontiers, such as trade, infrastructure development, skills transfer, security cooperation, industrialization, technical management and scientific research. Both initiatives have enabled Chinese investment and loans in Africa to give priority to development projects and, through Chinese loans, have for the first time enabled African governments to turn the continent's resources advantage into a development advantage. This priority has enabled Chinese leadership to pump billions of dollars into development projects such as Kenya's standard-gauge railway and the Addis Ababa-Djibouti Railway.
In order to sustain and ensure the smooth operation of these development projects, China, Djibouti, Ethiopia and Kenya have adopted a new model that will sustain these projects for years to come.
For the railway projects, China is transferring skills to local employees who can progressively take over the operational tasks from their Chinese counterparts. This shows that skills development, too, is part of the agreement.
Meanwhile, construction activity has assisted in propelling trade between Africa and China recently. According to recent data from the Ministry of Commerce, import and export volume between China and African economies increased to $116 billion in the first seven months of 2018 - up by 18.7 percent year-on-year. The surge was propelled by the construction sector, which was driven by FOCAC and the BRI.
In addition to establishment in 2015 of the Asian Infrastructure Investment Bank, designed to render assistance to low- and middle-income economies in paying for infrastructure improvements, China enlisted the aid of other emerging economies, such as Brazil and South Africa, to establish a development bank of their own, similar to the World Bank and International Monetary Fund. This bank, the New Development Bank, is increasingly investing in African countries through aid, loans and direct investment.
As a result, FOCAC and the BRI will be a good way for African governments to further engage China regarding development projects. Africa is also likely to benefit from China's newly created China International Development Cooperation Agency, which is designed to coordinate China's foreign aid program. The CIDCA institutionalizes a mutually beneficial, win-win concept of development coordination that is strongly connected with the BRI and FOCAC.
China and Africa have once again come to a crossroads, since both sides are undergoing economic and social transformation. Numerous African economies are looking forward to fully participating in the BRI to reverse Africa's anti-industrialization process due to their failed adjustment, which was guided by Western "structured reforms" in the 1980s. The final goal is to accelerate technology transfer, employment creation and Africa's comprehensive transformation.
At present, China is continuing diversified high-technology, labor-intensive and capital-driven industrial capacity cooperation with economies across the entire continent. It is certain that adhering to the two intertwined initiatives will bring additional impetus to accelerate China-Africa cooperation, driving an economic surge rather than a crawl for the entire African continent.
The author is executive director of the Center for Nigerian Studies at the Institute of African Studies at Zhejiang Normal University. The views do not necessarily reflect those of China Daily.
(China Daily Africa Weekly 09/14/2018 page13)