China uses GPS to crack down on rising car theft
Fighting such crime given priority as technological race between vehicle thieves and law enforcement agencies continues
International car theft is a huge international problem. Car key fraud alone - in which criminals intercept car key signals to gain access to vehicles - accounted for an estimated $1.3 billion (1.1 billion euros; £900 million) in 2015, an aspect of organized crime that cross-country law enforcement agencies are finding difficult to track and resolve.
Stretching across the globe, car crime spreads with little respect for national boundaries. In 2016, according to Asset Protection Unit Inc, more than a million pounds' worth of stolen UK cars, ranging from Audi Q7s to Range Rovers, were found as far from London as East African countries such as Uganda and Tanzania.
The damage that this type of global crime inflicts is not limited to drivers. Manufacturers, law enforcement agencies, registration authorities, insurance companies and various vehicle-related businesses are all part of a long list of victims that international car theft indiscriminately harms.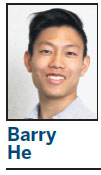 So just how are countries such as China cracking down on a crime that is multifaceted and difficult to trace? The solution is not easily found. The global police organization Interpol said in a recent global car theft report: "There is no accurate standard, model or metric available to measure organized crime. At best, calculated estimates can be made using statistics, economic trade models and known financial flows in combination with seizures, arrests and convictions of perpetrators."
In the Xinjiang Uygur autonomous region in Northwest China, however, authorities have started an initiative that may begin to resolve this issue, at least on a provincial level. Motorists in the area last month were given until the end of June to have a mandatory GPS tracker installed in their vehicles. The essential element of this solution is that installing a GPS tracker is compulsory. Those who refuse or fail to meet the deadline will not be allowed to refuel at gas stations. Drivers who installed the device will also be required to pay an annual fee of around $13 for the real-time tracking technology, which will allow for the vehicle to be tracked down easily in the event of being stolen.
The idea of widespread, government-backed GPS systems for civilian vehicles is not something new. In 2015, the US state of Oregon began experimenting with trackers to charge vehicles by mileage driven. However, the initiative in Xinjiang is the first to successfully implement widespread installation of the technology to combat car theft on a seminational level. As well as allowing stolen cars to be tracked easily and preventing illegal resales in the secondhand market, the technology will also allow peace of mind for Xinjiang residents that their car will not be stolen and used for terrorist activity, a longtime concern in the area.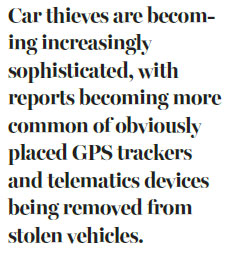 With the new tracker regulations in place, Chinese officials in the autonomous region will use the BeiDou Navigation Satellite System to provide GPS coordinates for individual trackers. BeiDou is a tried-and-tested company that is seasoned to projects of this scale, generating $31.5 billion in annual turnover and providing satellite navigation services for large corporations such as China Aerospace Science and Technology Corp.
Although Xinjiang's car theft initiative is only several weeks old, the project has set the bar for how countries should prevent car crime internationally, on a scale needed to make an impact. Car thieves are becoming increasingly sophisticated, with reports becoming more common of obviously placed GPS trackers and telematics devices being removed from stolen vehicles. License plates can also be changed, coded and reregistered, therefore making the car almost impossible to track down.
The technological race between vehicle thieves and law enforcement agencies continues. However, one thing we can learn from Xinjiang so far is that such prevention initiatives need to be carried out with conviction, with the resources to back them. Considering the high level of damage and inconvenience such crimes cost national jurisdictions, it is frustrating to see priorities differ in other countries.
In the UK in December last year, the London Metropolitan Police (whose jurisdiction covers an area with twice as many vehicles on the road as in Xinjiang), announced new guidelines for "low-level" car crime in response to government funding cuts. This means that, in the UK's capital at least, the police will not investigate car thefts as often - a move that has been criticized by Asset Protection Unit Inc.
The author is a London-based columnist. Contact the writer at editor@mail.chinadailyuk.com
(China Daily Africa Weekly 07/20/2018 page11)