Centers of plant growth
Sino-African facilities play critical role in helping solve food security problem
Born at the Forum on China-Africa Cooperation summit in 2006, Sino-African agricultural technology demonstration centers are playing a critical role in helping Africa deal with food insecurity.
The centers were established partly to increase grain production, improve agricultural technology and enhance the food security of the recipient countries.
This is in addition to building the centers into a base for agrotechnology research and demonstrations, and building human resources.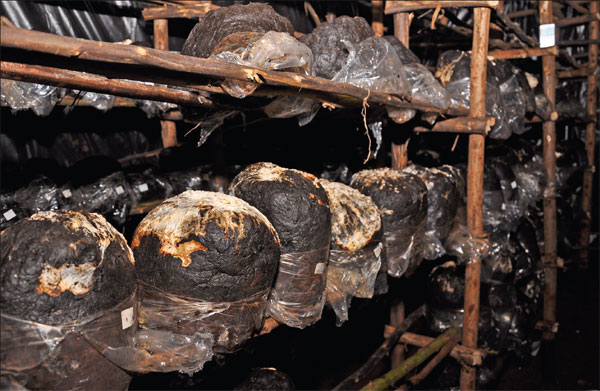 Most mushrooms grow best in temperatures between 55 C and 60 C, away from drying, direct heat and drafts. China is training African countries in mushroom cultivation through Sino-African agricultural technology demonstration centers. Nicholas Boaz / For China Daily
To date, centers have been established in many African countries - Namibia, Zambia, Angola, Nigeria, Uganda, Rwanda, Tanzania, Malawi, Kenya, Botswana, Guinea-Bissau, Mozambique, Senegal, Liberia, Madagascar, Cote d'Ivoire and others.
The demonstration centers focus on local agricultural development via technology demonstrations and transfer, with land ownership in the hands of local technical cooperation partners.
According to Loren Puette, director of ChinaAg.org, a market research and analytics firm dedicated to helping clients navigate China's agricultural trade and food sector, the centers have been a moderate success.
"These centers serve as a useful tool to determine which crop varieties can succeed in Africa and require further investment," he says.
The impact of the demonstration centers varies depending on the level of financial investment involved, duration of investment and types of crops. For instance, as the world's top rice producer, China has effectively promoted rice production via demonstration centers in countries such as Tanzania, Cote d'Ivoire, Uganda and Rwanda.
In Rwanda for instance, since the inception in 2012 of a demonstration center in Rubona, Huye district, rice yields at the center have steadily increased from about 3.5 to 6.5 metric tons per hectare, which is roughly on par with the Chinese mainland.
"Because of high input costs, it is unlikely that Rwanda's rice industry will develop a stable and profitable export market. However, domestic rice cultivation could help diversify its agricultural production and decrease its reliance on grain imports," Puette says.
Besides rice, China is also the world's largest producer of mushrooms and has established a demonstration plot in Huye. Mush - room cultivation has a high return on investment, though consumption remains low in Rwanda and its neighboring countries, limiting its marketability.
Puette says marketing campaigns and improved logistics could increase Rwanda's domestic mushroom consumption and open up new export markets in the future.
Apart from rice and mushrooms, the center also focuses on the production of sericulture - silkworm - as well as soil and water conservation.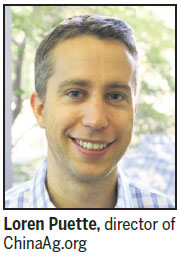 Uganda's agricultural technology centers, on the other hand, are primarily managed by companies based in China's Sichuan province. In late 2010, Huaqiao Fenghuang Group, an investment management company headquartered in Chengdu, opened the Uganda-China Friendship Agricultural Technology Demonstration Centre near Kajjansi, south of Kampala.
According to Puette, fish farming in Uganda is a relatively lucrative business and represents one of the country's top agricultural exports, after coffee.
To further boost the country's fishing industry, the Rice-Fish Culture Demonstration Centre in eastern Uganda's Budaka district opened in November 2016, backed by the Food and Agriculture Organization-China.
The demonstration center not only hosts a fish farm and aquatic feed facility but also features hybrid rice demonstration plots that mirror Rwanda's yields (about 6.5 tons per hectare).
"Chinese investment in Uganda's aquaculture industry has seen steady progress and has had a net positive impact on the country's agriculture sector," Puette says.
In addition to developing fish farming and rice production in Uganda, China has invested in mushroom production. This includes assisting southern Uganda's Mushroom Training and Resource Centre and promoting Chinese strains of mushrooms.
"Similar to Rwanda, mushroom consumption within Uganda is relatively small and generally limited to the country's catering, retail and hotel industries. However, it represents a low-cost high-return growth market for Ugandan smallholder farmers," Puette says.
In Tanzania, the agricultural technology demonstration center in Dakawa, Morogoro region (250 kilometers from Dar es Salaam), has trained more than 1,000 people - including agricultural officials, technicians and local farmers - in advanced agricultural technology.
Professor Chen Hualin, one of the Chinese experts at Tanzania's center, says on his web portal, Hualin's World View, that since the start of technical cooperation, 190 new plant varieties have been tested and demonstrated, including 50 rice types, 60 maize types and 80 vegetable types.
This is in addition to selections of nearly 20 plant varieties suitable for local popularization and the cultivation of seven varieties of tissue culture banana plantlets, along with the maintenance of egg-laying hens at the site.
According to Puette, rice cultivation is arguably the training area where Africans have benefited the most from the agricultural technology centers. Hybrid rice production, pioneered by China, helped sustain the country's population growth during the 1970s, when its population jumped from 818 million in 1970 to 981 million by 1980.
China's hybrid rice program, spearheaded by Hunan Province's Yuan Longping High-Tech Agriculture company, has led to the development of new high-yield hybrid rice varieties.
China's large reservoir of expertise on hybrid rice production, Puette says, has subsequently been shared with rice farmers across Africa.
"Over the past decade, China has held training workshops and established rice demonstration plots in a variety of African countries. Specifically, experts from Yuan Longping High-Tech Agriculture have supplied hybrid rice seeds and held training courses in Liberia and Madagascar."
African rice farmers have also visited Yuan Longping's headquarters in Hunan province to receive supplemental training.
Puette says the long-term success of Chinese demonstration centers will primarily depend on whether there is a strong and profitable market for the agricultural products involved.
"This includes not only successful promotion of the products within the domestic market but also developing international markets through marketing campaigns and improved logistics," he says.
He says the adoption of new agrotechnologies, as well as new crops, is a challenging undertaking that requires strong financial and technical support. Recipient African countries should therefore efficiently use both by regularly monitoring and evaluating the effectiveness of the technologies.
"In this way, African farmers can quickly adapt new technologies to the realities of their own farms," Puette says.
According to International Centre for Trade and Sustainable Development, China's engagement with African agriculture, represents perhaps the biggest opportunity in the continent's history.
The center says in its web portal that China has done more to alleviate poverty in Africa than anything ever attempted by Western colonial powers or the initiatives of traditional partners.
"The Chinese engagement might be more meaningful if Africans are careful to manage it well. African policymakers must clearly define their development objectives and engage China with those objectives in mind," it says.
edithmutethya@chinadaily.com.cn
(China Daily Africa Weekly 09/22/2017 page27)