Think tanks leave big footprints
An uncertain global landscape is pressing on China and Africa to strengthen cooperation between their think tanks.
Researchers from both sides are waking up to the realities brought by a fast-changing geopolitical landscape, which they say is giving them opportunities to influence governance policies for the benefit of their people.
On March 10, researchers drawn from China and Africa gathered in Kenya to review their present collaboration and how to increase its impact in light of the major global issues faced by China and Africa.
The event, fostering collaboration between Chinese and African think tanks, began in October 2012 in Hangzhou, Zhejiang province. Several agreements have subsequently been signed by institutions from both sides.

Liu Xianfa (third from left, front), China's ambassador to Kenya, poses for a picture with scholars from CASS and API. The two think tanks are pushing for more collaboration between China and Africa.
Naidu Sanusha, a senior research fellow at the institute for global dialogue at UNISA in Pretoria, South Africa, says that policy institutes in her country have over the years proactively developed links with Chinese counterparts on different issues.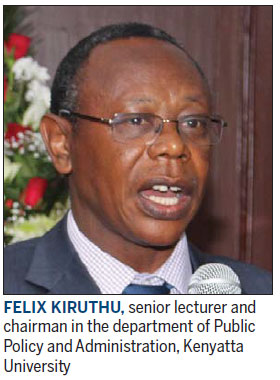 "I believe our government officials on the China desk are definitely consulting with these think tanks to provide insights in particular areas. The partnership is playing a crucial role in policy formulation," she says.
Most recently, Nairobi hosted a signing ceremony for the Chinese Academy of Social Sciences (CASS) and Africa Policy Institute (API). The memorandum of understanding seeks to further the exchange of knowledge in the humanities and social sciences through academic exchanges and collaborative research.
"This is just the beginning," says Robert Kagiri, the director of the Center for Strategic Policy Management at API. "Outcomes will be forwarded to the government to advance economic ties, security cooperation, governance, trade and people-to-people engagements with China within the framework of soft policy."
Indications that think tanks are shaping policies have become clear over time. Calling them "masters of the universe", Peter Kagwanja, who is the founder of API and its chief executive, says the institutions are indispensable and their capacity determines a country's soft power advancement.
"The rise of think tanks in Africa and China will drive the idea of developmental peace, and there is no replacement to this. It will fuel in Africa the kind of situation that we have witnessed in the south, where development has been achieved relatively fast under a peaceful and stable environment," Kagwanja says.
The two partners will review the current landscape they find themselves in and develop responses to accelerate the achievement of goals agreed upon in forums such as Forum on China-Africa Cooperation (FOCAC). Africa can achieve its individual and collective goals such as Agenda 2063 by learning from China, Kagwanja says, adding that think tanks such as CASS played an instrumental role in supporting the government in initiating reforms that lifted at least 500,000 Chinese from poverty and encouraged further opening-up of the economy.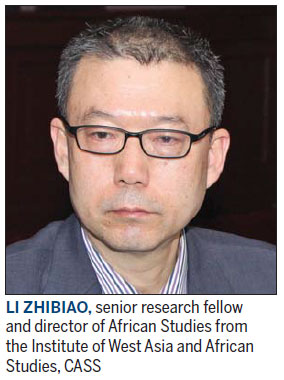 "We have made significant contributions to the advancement of Chinese philosophy and social sciences," says Wang Weiguang, the president of CASS, who was in Kenya to sign an MOU with API.
"China's reform and opening-up, as well as its modernization, was achieved through focusing on major theoretical and practical issues that faced our country's social, developmental prospects, with research targeted on major national development strategies," he says.
Over the years, China has strengthened its soft power globally - particularly in Africa - and its growing interest in the continent is highly rated. According to a PWE 2015 Global Indicator survey, it was ranked first with a 95 percent rating.
During the second FOCAC summit in Johannesburg, South Africa, China and Africa elevated their cooperation from trade partnership to a more comprehensive and strategic collaboration based on a win-win formula. China announced a $60 billion funding support toward Africa's industrialization, agricultural modernization, infrastructure, poverty reduction, public health, people-to-people exchanges and peace and security. It emphasized the need for stronger cooperation between think tanks.
There are more than 6,800 think tanks in the world, with China having 435. The United Kingdom has 288, India 280, Germany 195, France 180, Argentina 138, Russia 122 and Canada 99.
Africa has a total of 634 institutions, or 9.2 percent of the total global think tank capacity. South Africa has the largest number of think tanks with 86, followed by Kenya with 53, Nigeria 48, Egypt 35 and Ghana 37.
The Chinese policy institute CASS was established in 1977. It currently has six academic divisions and more than 4,200 employees.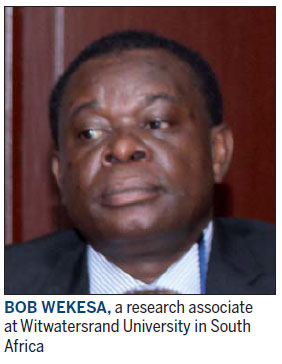 But while China's meteoric global rise has been attributed to its think tanks, Africa's relatively moderate economic growth, slow industrial development and instability highlights the need for stronger and more influential think tanks that are conscious of the continent's needs but are also able to tap into the global knowledge pool.
A disconnect exists between formulation and implementation of policies, according to Bob Wekesa, a research associate at Witwatersrand University in South Africa.
"Africa is not short of policies," he says. "Frequent regime changes have seen new governments abandon old policies thereby disrupting growth patterns. We need to learn how the Chinese sustain their plans. For soft power to kick in, Africa has to clearly step back and recognize that we have a lot to learn from China."
Kagwanja says: "I think this is because African think tanks are few and widely spaced. We are not making a meaningful impact on continental strategies. History, however, shows that China is coherent in its engagements with Africa. Thus Africa needs to strengthen its capacity."
But UNISA's Sanusha says the ongoing engagement between African policy institutes themselves is noble but needs a coherent approach when working in the continental sphere.
"Africa is yet to come up with a China strategy. That will be important going forward," she says.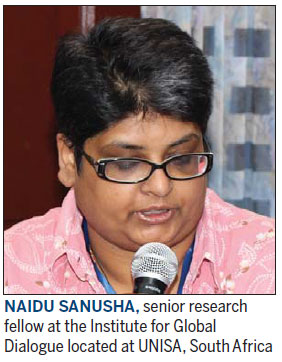 She commends China's going-out strategy that saw the country achieve double-digit growth. "But the world has shifted, and the economic growth model is challenging," she says. "They are adopting a different approach and that is why the Belt and Road Initiative is important. China-Africa discourse should focus on this."
Chinese researchers have recommended policy adjustments over time that led to a radical transformation of the country's development growth. Huang Yanghua, an associate professor specializing in small and medium-size enterprises, innovation and entrepreneurship at the CASS Institute of Industrial Economics, says micro, small and medium enterprises (MSME) played a leading role in China's economic growth. Policy changes not only supported the growth of these enterprises but ultimately improved the business landscape in the country, Huang says.
"I believe that SMEs are the basis of industrial China's soft power, and close cooperation between China and Africa will consequently lead to the bridging of the current trade imbalance," he says.
There are at least 45,000 new businesses registered in China every day. Their tax remittances are half of the big industries', but profits are three times more. They are also a source of employment, and played a crucial role in making the economy resilient during the global recession in the 1990s.
On industrial development, forging links between China's heavy industries and Africa's raw materials could result in the continent's transformation.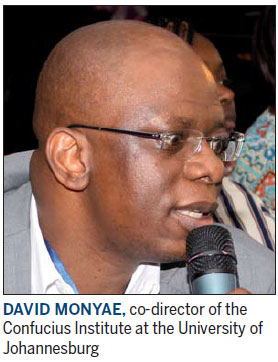 "Africa needs to make a single product bigger and stronger, then expand the strategy upstream and downstream," says Li Zhibiao, research fellow and professor at the CASS Institute of West Asia and African Studies. "Strike a balance between import substitution and export-oriented industrialization. Africa needs to think globally and act locally. That was China's strategy during the going-out initiative."
Other issues explored were peace and security and China's entry into this sphere.
"China's presence in South Sudan has prevented another catastrophe like the one that Africa witnessed in Libya and occupation in Mali," Kagwanja says. "I think China is advocating for a more pragmatic approach, and this indeed calls for closer collaboration between our think tanks."
But while such collaboration is still in its infancy, UNISA's Sanusha believes that China-Africa think tank engagement should not rely on the old tools, which are inadequate in the current global sphere.
"Are we coming up with realistic ideas on how to address climate change, protectionism, peace and security, urbanization and industrialization? What are the best practices we can pick from China?" she asks. "We are facing a different scenario that calls for a more pragmatic approach."
But Africa policy institutes have over the years faced myriad of challenges. According to the 2015 Africa Think Tank Summit Report, the continent's institutions are hobbled by constraints such as lack of funding, weak institutional capacity and fragile links between the policy institutes and the governments.
Nevertheless, with China-Africa relations set to continue, think tanks will always be called for to provide guidance.
"There is still a stabilizing element. We need to see whether the Chinese development method offers the best solution for Africa," Kagwanja says. "Our presence will provide the best intervention at a time when tension exists between the private and public sectors."
Media content is important for empowering the Chinese and African people, says Li Xinfeng, a writer and deputy editor-in-chief of Social Sciences in China Press at the CASS.
"We need the right narrative to be told," Li says. "It is therefore imperative that the two partners proactively promote interactions between media, expand areas of cooperation and enhance cooperation in order to infuse vitality into the development of bilateral relations."
Negative perceptions of China's growing interest in the African continent need to be changed, says David Monyae, co-director of the Confucius Institute at the University of Johannesburg.
"We all have to realize that conflict in the South-China Sea will reverberate strongly in Africa, too, since China is our biggest trade partner. We need to start discussing the reality of this situation but use different tools in our analysis," he says.
Attendees called for stronger collaboration.
"We have to identify and build on shared interest to further sustain China-Africa cooperation," says Yang Guang, director-general and senior research fellow at the CASS Institute of West-Asian and African Studies. "African countries should also learn from China's experience that led to rapid economic development. Let's not reinvent the wheel but develop innovative and life-changing solutions."
lucymorangi@chinadaily.com.cn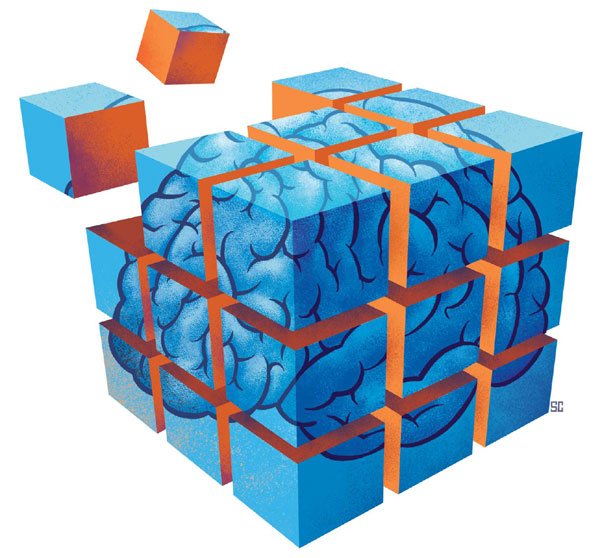 (China Daily Africa Weekly 03/24/2017 page2)