World has a big stake in China's future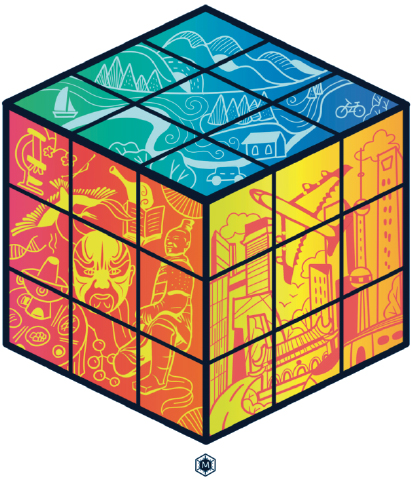 Ma Xuejing/China Daily
General Secretary Xi Jinping made several references to "a new era" for China in his report to the 19th National Congress of the Communist Party of China. Among the interesting hints were China becoming more open, more welcoming of foreign investment, and being ready to play a greater international role.
The main narrative running through Xi's report was his conviction that only the CPC could lead China into the new era. He recognized that there were still many problems to overcome, including regional and wealth inequality, pollution and the quality of healthcare. He also said China would never again face a century of humiliation.
China has achieved astonishing economic success over the past decades, lifting millions of people out of poverty. But with economic power comes international responsibility as China is beginning to find out.
The pace of China's growing global role may accelerate due to the "America First" doctrine of US President Donald Trump. His decision to pull the United States out of the Trans-Pacific Partnership agreement and the Paris climate change accord, threat to tear up any number of trade agreements plus the Iran nuclear deal have greatly reduced Washington's standing in the world. This gives China, as the world's second-biggest economic power, a historic opportunity.
Since joining the World Trade Organization in 2001 China has become a major trade player, signing dozens of free trade agreements with countries and regions around the world. It is a key member of the G20 and hosted a successful G20 Summit in Hangzhou, capital of Zhejiang province, last year. It has become a chief proponent of environmental sustainability playing a leading role in securing and defending the United Nations sustainability development goals and the Paris climate accord. It has also played an important role in global non-proliferation efforts, notably the Iran nuclear deal. All this demonstrates the importance of multilateralism.
But what does China wish to accomplish in the new era? One would hope more of the same. There seems little appetite for China to play a leading role like the US. Indeed, many Chinese officials still describe China as a developing country and warn of exaggerated expectations of any global role for it.
At the same time, China is now engaged in every continent. When things go wrong, China has to take quick action-as it did in Libya, evacuating some 30,000 Chinese citizens within a short time. The greater China's global involvement the more likely it will face similar situations.
We can expect China to push ahead with the Belt and Road Initiative as the long-term scheme will boost local economic growth and infrastructure cooperation, open up new markets, bring more capacity cooperation and widen China's political as well as economic influence. The Asian Infrastructure Investment Bank and the Silk Road Fund will be very supportive for the rollout of the initiative.
As for reforming the institutions of global governance, China would probably be content with a further modest increase in its voting rights at the International Monetary Fund. And it will continue to pursue cooperation with others through other ad hoc bodies such as BRICS.
There are many other areas, however, in which China will exert global influence. Its development of technology (and how to manage big data) will be a key issue, as well as controlling pollution, reforming social security and dealing with an aging population.
Nevertheless, most people will judge China on how it deals with its neighbours. Could it take the lead in pursuing reconciliation and even developing a new security architecture for Asia? Now that the leaders in China, Japan and the Republic of Korea are settled for the next few years, could there be a breakthrough in their trilateral cooperation? And how will China play its role in resolving the Democratic People's Republic of Korea nuclear issue?
These are just some of the questions that will face China as the Party seeks to move toward a new era. One thing is certain, though-the world has a big stake in the outcome.
The author is director of the EU-Asia Centre in Brussels.