Shanghai to stage equestrian event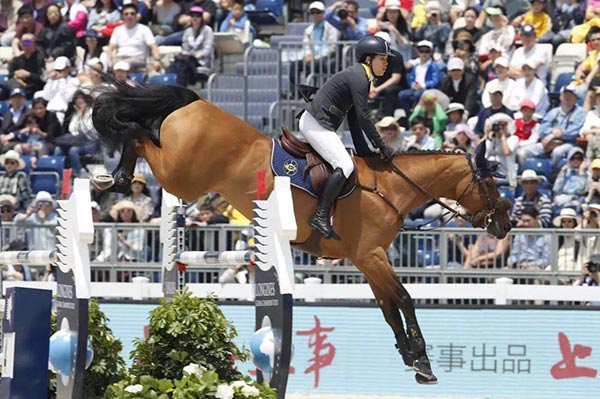 [Photo provided to China Daily]
The Shanghai Longines Global Champions Tour will be staged over April 28-30.
Nearly 60 participants, including stars like Ludger Beerbaum, Scott Brash and Kent Farrington, will take part in the equestrian event. Four Chinese will also be part of the competition.
Shanghai is the third stop of the 15-leg event this year, and it has hosted it annually since 2014.
The Shanghai Tour features five-star show jumping, according to the organizer.
A horse expo, photography and other events will be staged to spice up the visitor experience.
A replica of a Czech town will also be set up at the event.
Related:
Ongkor Festival celebrated in Lhasa