Wu Zhen scroll set to be auctioned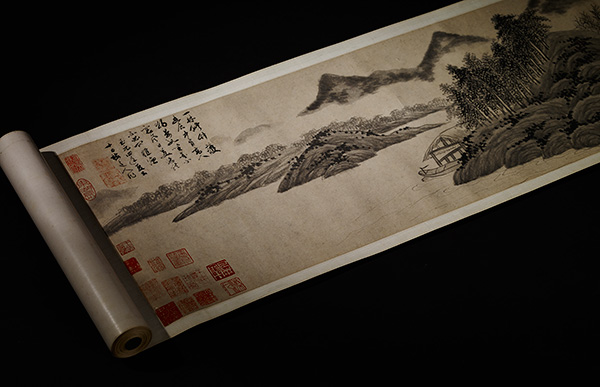 A scroll by Wu Zhen. [Photo provided to China Daily]
A 2-meter-long color ink scroll from the Yuan Dynasty (1271-1368) will be auctioned on Dec 6 in Beijing.
Painted by Wu Zhen, one of the "Four Masters of Yuan", it presents a landscape in which ranges of mountains are enveloped by rain and moisture. It epitomes the trend of his generation that favored less detailing but a more abstract and personalized approach.
Among the painting's many owners was Wang Shijie, a prominent jurist, founder of the prestigious Wuhan University in Hubei province and also a high-ranking official in the Republic of China period.
Wang acquired the painting in 1948 for $1,000 to complete his collection of the works of the "Four Masters of Yuan".
The landscape will appear in Beijing Council Auction's salesroom.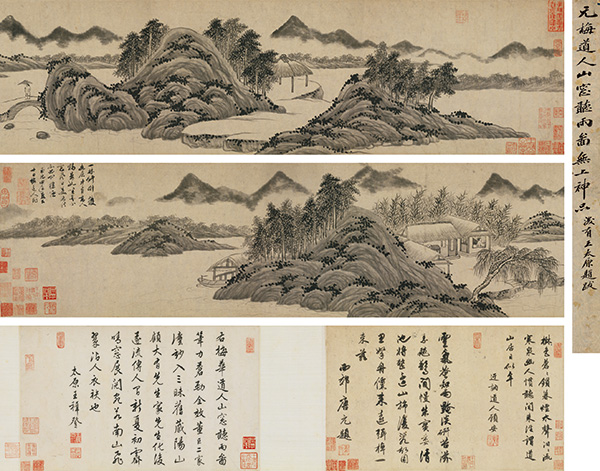 A scroll by Wu Zhen. [Photo provided to China Daily]