China today-a big surprise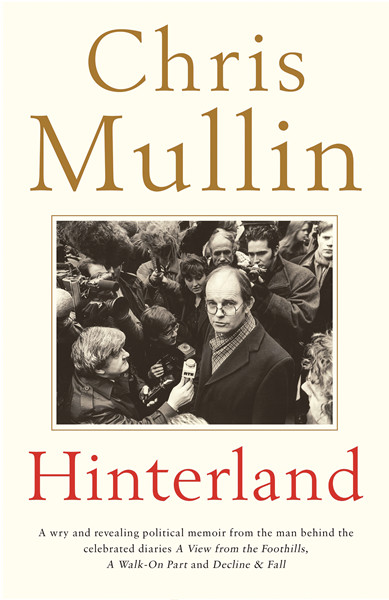 Mullin's autobiography retraces his political career and his journey to China decades ago. [Photo provided to China Daily]
"There was a shortage of foreigners available and so he used to play the big bad imperialist in all the films. He had told them he wanted a chance to play the good guy for once because he was forever being denounced in the streets by kids," he recalls.
Mullin went on to cover the Vietnam War for the UK's Telegraph magazine in the early 1970s, and it was there that he met his future wife Ngoc, who was then a student.
"The Americans thought they were fighting a communist conspiracy to take over the world when, in fact, all they succeeded in doing, at the cost of blood and treasure, was delaying the advance of market forces by a generation."
Mullin, now 68, stood down as an MP for Sunderland in 2010 and now lives in an estate house with a walled garden in Northumberland.
His former seat was one that voted most heavily for Brexit in the recent referendum, despite being home to car giant Nissan, which relies on access to the EU single market.
"Yes they did, and no doubt Nissan employees voted as turkeys often don't do, actually, for Christmas. They can't say they weren't warned because Nissan did gently draw their attention to the fact they came here to get inside the EU."
One of the most senior jobs Mullin held was Africa minister.
He recalls in the book a somewhat surreal working life where he used to take the London underground to Heathrow Airport from his Brixton flat, and then be feted as a head of state for a week when he landed somewhere in Africa.
"I came out the other end with everyone talking on walkie-talkies and where there were convoys of cars and blue flashing lights," he says.
Although Mullin was on the left of the Labour Party, he retains a high regard for Blair, his former boss, whom he always refers to as "The Man" in his diaries.
"He was probably the outstanding political leader of my lifetime. His tragedy was that he was linked umbilically to the worst American president of my lifetime, with the consequences we all know about."
Mullin, who has been back to China twice since his first visit, retains a strong interest in Asia.
He is thinking seriously about taking again the journey by rail from Moscow to China that he did in 1971.
"I would like to see the places we were taken to and see how they have developed since," he says.
He is worried about the speed of development in Asia, which he sees in both Vietnam and China, and its effect on the environment.
"We are consuming resources on the planet as if there is no tomorrow. If we carry on doing that, there will be no tomorrow," he says.
He is still continuing to write his diary and is aiming to publish a fourth volume bringing him up to 2020.
"It will cover the period of my retirement. I didn't think life could feasibly be as interesting now but I realized after a while I was wrong," he says.
"I keep a little red notebook-the sort I have in my pocket here at the moment-and then I type it up at the weekends."
Contact the writer at andrewmoody@chinadaily.com.cn