Modern lacquer works go on display in Beijing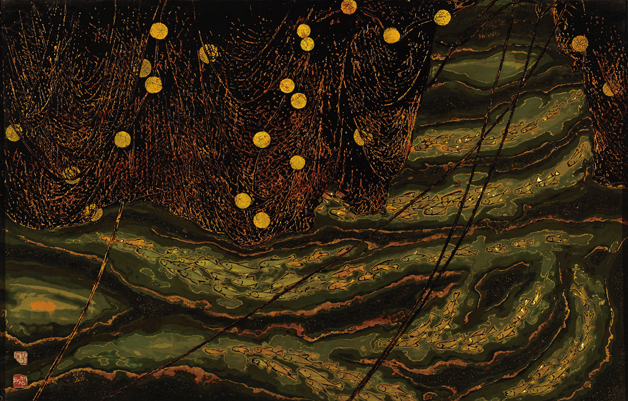 A lacquer work from the Sichuan Fine Arts Institute. [Photo/namoc.org]
About 60 pieces of lacquer work from the Sichuan Fine Arts Institute will be showcased at the National Art Museum of China in Beijing on Nov 29.
The showpieces are created by generations of artists who majored in lacquer art in the college.
Founded by Chinese lacquer artist Shen Fuwen in 1940, the institute is the first art school that promoted lacquer art to academic study in China.
From the 1940s to 1970s, lacquer art was gradually changed from a craft to a form of art through artists' efforts.
Since the 1980s, the institute has aimed to establish a professional teaching system of lacquer art.
The exhibition will run until Dec 10.