China's film industry booms, coproductions grow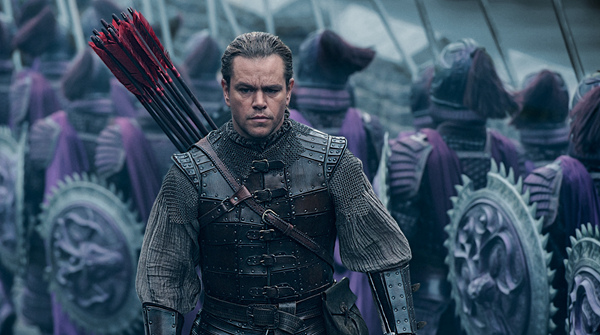 The coproduction The Great Wall. [Photo provided to China Daily]
Coproductions, which are treated like domestic titles and can be released outside of the foreign film's quota policy, have also become a channel for foreign filmmakers to make forays into the Chinese market.
Before 2015, some 40 coproductions were approved every year. "But 2015 saw a rise to more than 50. That number became 73 in 2016," says Miao.
Such cases include Zhang Yimou's fantasy epic The Great Wall (2016), French director Jean-Jacques Annaud's Wolf Totem (2015), DreamWorks' animated feature Kung Fu Panda 3 (2016) and Lu Chuan's nature film Born in China (2016).
For some Chinese filmmakers, coproducing isn't just about business but also serves cultural exchange.
Where Has Time Gone, the first coproduction by BRICS countries that will be released in China on Oct 19 exemplifies such an effort.
As an anthology of five independent short stories examining the titular theme, the movie is created by five well-known film directors from China, Russia, Brazil, India and South Africa.