Architecture maestro's creations captured in photography collection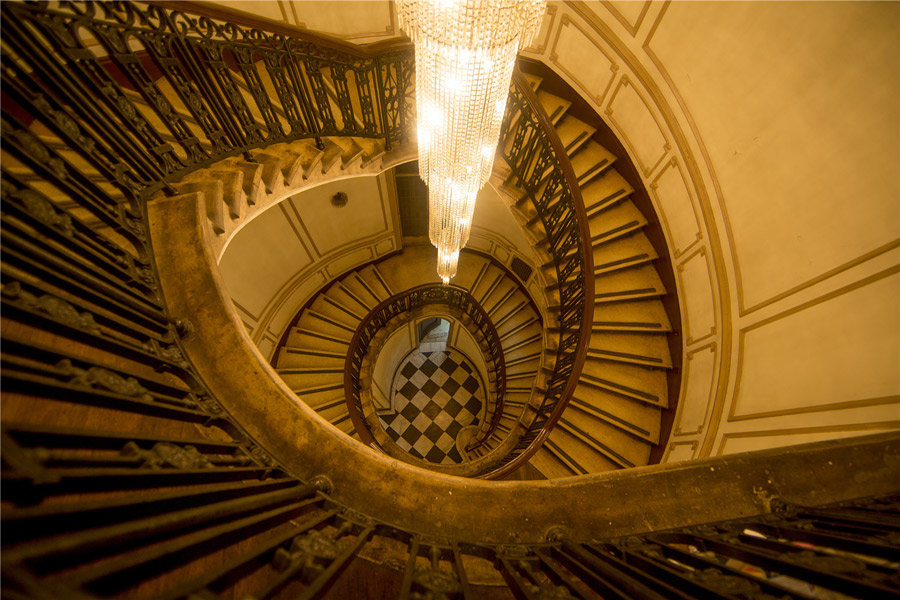 Liu Jisheng's Residence [Photo by Nicky Almasy/chinadaily.com.cn]
The Hungarian consulate in Shanghai has launched a new photography collection of the buildings created by prolific Hungarian architect Hudec Laszlo (1893-1958) in Shanghai.
The book features hundreds of pictures taken by Nicky Almasy. Laszlo designed more than 50 buildings in Shanghai during his illustrious career.
Bolla Szilard, consul general of Hungary in Shanghai, said that Laszlo was a significant contributor to the contemporary skyline of Shanghai.
"The buildings he designed and the philosophy behind them create a solid foundation for Hungarian-Chinese relations," he said.
A new mobile application has also been launched and it will allow users to experience the buildings in 3D.
Almasy is an internationally acclaimed photographer who has lived in Shanghai since 2006. He said that he used the stairs to explore the buildings he shot as this allowed him to discover unique angles.