Exhibition shines light on Chinese workers' contribution in building US railway system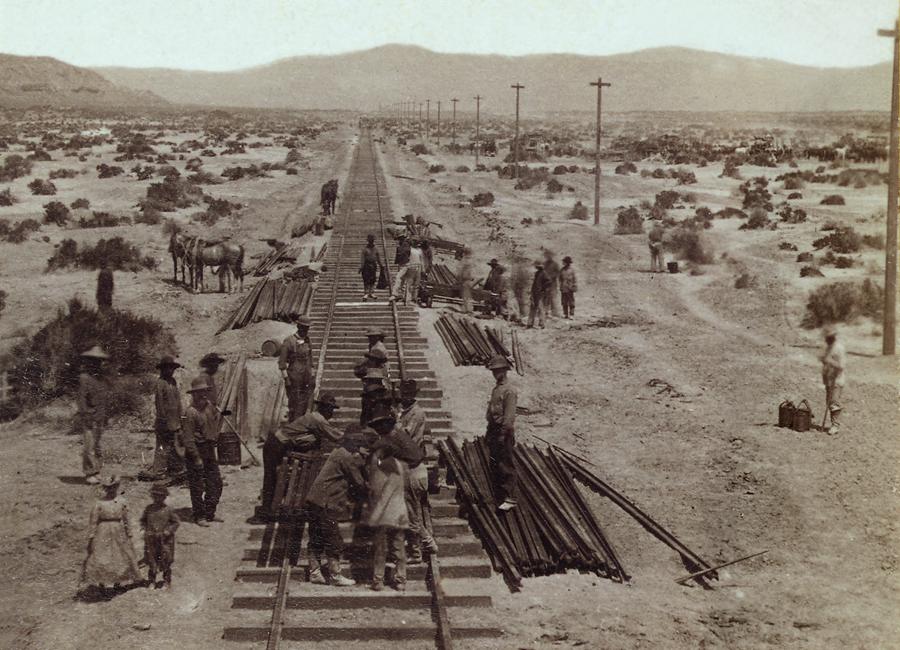 A photo of the same place is taken by Chinese photographer Li Ju. Both are on display at the Overseas Chinese History Museum of China in Beijing. [Photo provided to China Daily]
Li's photos are now on show at the Overseas Chinese History Museum of China in Beijing with other historical pictures of such Chinese rail workers. The exhibition, titled Echoes Across Time and Space-Commemorating the Chinese Laborers on the American Railroad Construction 150 Years Ago, will run through Oct 8.
Some Chinese-American people traveled all the way from the US to attend the opening ceremony of the exhibition on Sept 5.
Among them, Margaret Yee, 78, is the organizer of the Chinese Railroad Worker Descendants Association that was founded in May. Her grandfather, Huang Huayou, once worked as a chef for the construction team.
It was Yee's mother who told her the anecdotes of her grandfather.
After the transcontinental railroad was completed in Utah in 1869, Huang moved to Sacramento and sought a livelihood there by working on a fruit farm.