New film company gives glimpses of upcoming movies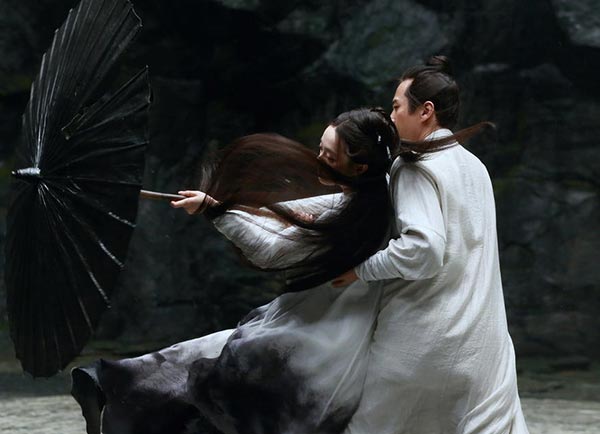 Zhang Yimou's new martial arts film Shadow [Photo provided to China Daily]
Following the release of the Sino-US coproduction The Great Wall, Zhang Yimou has returned to more familiar territory with a Chinese martial arts movie.
The recently founded Perfect Village Entertainment film company released four stills from Shadow at a recent event in Shanghai.
The China-based company was co-founded by the Chinese entertainment company Perfect World Pictures, Australia's Village Roadshow Entertainment Group and talent agency WME | IMG China.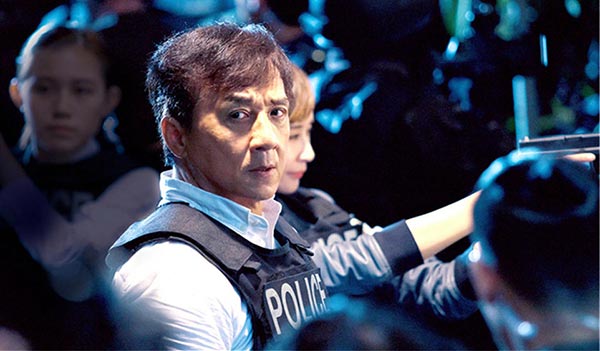 Jackie Chan's upcoming new sci-fi actionBleeding Steel[Photo provided to China Daily]
Perfect Village released stills from four movies in production, including Zhang's Shadow and sci-fi action movie Bleeding Steel, starring Jackie Chan, and hacker-themed thriller, Reborn.
Perfect Village Entertainment's president and CEO, Ellen Eliasoph, reveals that Zhang decided to direct Shadow around a few years ago after he read the script.
She says this new epic, which stars Deng Chao, Sun Li, Zheng Kai, Guan Xiaotong and Wang Qianyuan, is in the final month of filming.
Reborn stars Chinese singer-actor Han Geng and Chinese-British actor Rhydian Vaughan, and Japanese superstar Tomohisa Yamashita makes his first appearance in a Chinese movie.
The company also announced it has begun pre-production on a live-action animated feature that will bring Hero Dog, the protagonist of the hit television series of the same name, together with the iconic American cat Garfield.
When Hero Dog Meets Garfield is scheduled to start filming in January 2018.