Music illuminates Silk Road charm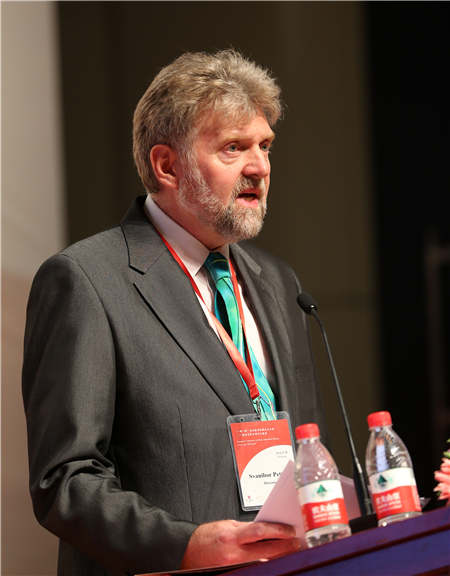 Svanibor Pettan, secretary-general of the International Council for Traditional Music
"The ancient Silk Road trade route, for centuries, had been a catalyst for openness and collaboration. Besides business, cultural communication was an important part of the Silk Road. We hope that the new alliance will contribute to music research and boost collaboration in music education," said Yu at the opening ceremony in Beijing on May 5.
Yu also said that cooperation among universities, which have geographical advantages and rich educational resources, will promote innovation in music research.
Speaking about the event, Svanibor Pettan, a professor at the University of Ljubljana Slovenia and secretary-general of the International Council for Traditional Music, a nongovernmental organization linked with UNESCO, says: "We are interested in learning about various musical traditions. That's why we are here, for the music alliance along the Silk Road."
The ICTM World Network comprises 127 countries and regions, and in July 2018, the Central Conservatory of Music and ICTM will join forces to host a forum of international societies which focuses on researching music and dance.
Speaking about the plan, Pettan adds: "Western music is seen as one of the world's great music systems rather than a standard for evaluation of other music systems. Every music system is worthy of study, and learning helps us understand a broader cultural context."
The Music Education Alliance Across the Silk Road is a way of boosting the Belt and Road Initiative, a trade and infrastructure development plan announced by President Xi Jinping in September 2013 during a visit to Kazakhstan.