Peking opera films debut at Beijing International Film Festival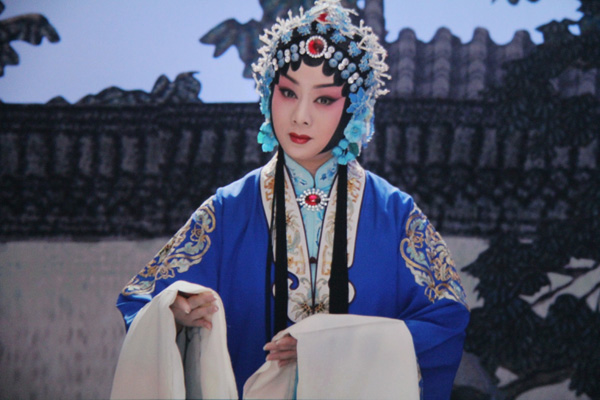 A scene from Peking opera film Lady General Mu Takes Command [Photo by Zhang Xingjian/chinadaily.com.cn]
After five years' exploration and preparations, the first 10 films featuring Peking opera are premiering during the ongoing seventh annual Beijing International Film Festival.
The Peking opera films are all adapted from well-known folk stories including Farewell My Concubine, Dragon and the Phoenix Bringing Prosperity, Qin Xianglian, Lady General Mu Takes Command.
"The 10 films all represent the fine qualities and traditions of Chinese people and it is a smart way to integrate traditional opera with modern film technology," movie-goer Chen Yulian, 65, said at the premiere of Lady General Mu Takes Command on April 20.
Since July 2011, artists and experts from the opera and film industries have come together to promote the "Peking Opera Film" project.
By embracing the idea of promoting positive energy and telling good stories, "Peking Opera Film" has been listed as one of the key national cultural projects of 2017.
"What makes the Peking opera film? It is not a mixture, but an integration. It is expected to reinterpret the old opera with the help of modern film technology," says Ye Saholan, renowned Chinese Peking opera artist.
"As the internet engulfs young people, many of them have no idea about what Chinese opera is. In their mind, it is a historic yet boring art form," a senior man worried.
"Through the project, we hope more and more people can come to the cinema and really take a look at Peking opera. By including a high-tech, modern touch, audience members can appreciate the beauty of Beijing opera while enjoying the story from their own perspective," Ye says.
To maximize publicity, many social communities in Bejing's Chaoyang district have set regular times for citizens to watch these films throughout the year, broadcasting over 500 times in 2017.