Russia-China fund to invest $500m this year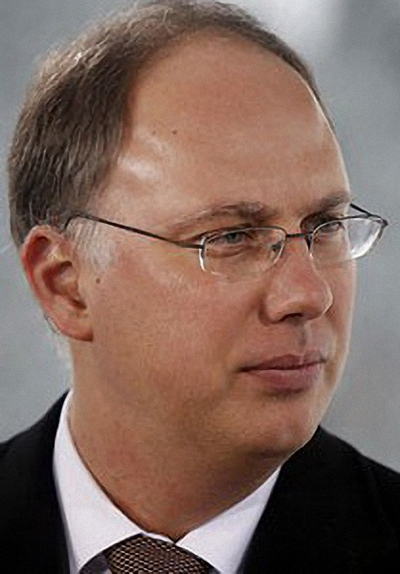 Kirill Dmitriev, co-CEO of the Russia-China Investment Fund PROVIDED TO CHINA DAILY
The Russia-China Investment Fund, a private equity fund formed by the Russian Direct Investment Fund and China Investment Corp, will invest more than $500 million in 2017 in Russia and China in infrastructure, agriculture, technology and consumer sectors, according to its senior executives.
"The Russia-China Investment Fund has played a crucial role in showcasing that we can make very good returns by working together," said Kirill Dmitriev, co-CEO of the Russia-China Investment Fund and CEO of the Russian Direct Investment Fund, the country's sovereign wealth fund.
Dmitriev said the RCIF will invest more than $500 million in seven to nine deals this year, and for every dollar they invest in, they will attract $3 to $5 from other investors.
Set up in 2012, the RCIF is a private equity fund into which each of the two nations has committed $1 billion. It has invested, with partners, in 19 deals in Russia, China and third countries totaling more than $5 billion. The RCIF has cashed out on one deal-Russian children's retailer Detsky Mir, and its internal rate of return was as high as 90 percent.
The latest investment is that the RCIF, along with the Russian Direct Investment Fund, Vi Holding and some Middle Eastern investors, invested 90 billion roubles ($1.6 billion) in building one of Russia's largest technology parks at the former Tushino airfield northwest of Moscow. Equity investment will be about $300 million and debt will be a big part for funding.
The total area of the project will be more than 1 million square meters, covering offices and residential property. It will also include the construction of sports and social infrastructure facilities as well as recreational and park zones. The term sheet was signed on Saturday in Beijing.
Russia's state-backed Rostec State Corp, which promotes development, production and export of high-tech industrial products for civil and defense sectors, will be a significant tenant of the office space.
"We will learn from Chinese experience and make it a beautiful technology park," said Dmitriev. "The project will start construction this year and finish within three years."
Hu Bing, co-CEO and president of the RCIF, said as relations between Russia and China continue to flourish, and cross-border trade is expected to increase significantly in the next couple of years, many Chinese companies and financial institutions are coming to Russia to bolster economic cooperation.
China is Russia's top trading partner, with bilateral trade reaching $69.5 billion last year, a year-on-year increase of 2.2 percent, according to the Ministry of Commerce.
"The Russian real estate market has become very attractive for Chinese investors. We would expect further interest from Chinese investors in the Russian real estate market and the RCIF will continue to play an active role in the sector," said Hu.