Netflix to debut in China through iQiyi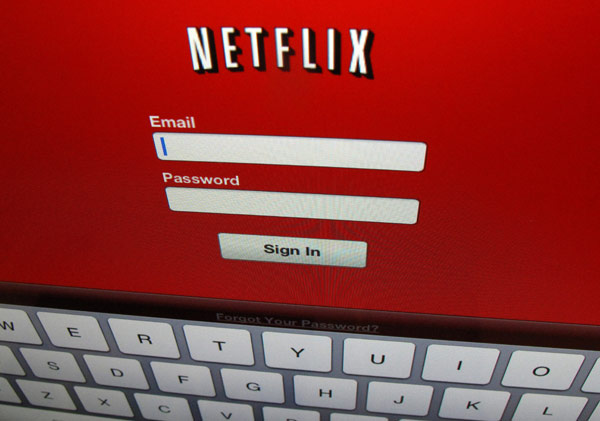 The Netflix sign is shown on an iPad in Encinitas, California, April 19,2013. [Photo/VCG]
Global streaming giant Netflix Inc has struck a licensing deal in China with iQiyi, the country's major streaming video provider controlled by Baidu, according to a US film and television magazine, Variety.
While a distribution timetable still remains unclear, it is understood Netflix will release original content "on a near simultaneous basis".
Robert Roy, Netflix's vice president of content acquisition, announced the deal with iQiyi on the sidelines of a recent industry conference.
The move comes as the streaming giant continues to expand globally, with the Chinese market too big to leave out. In 2016, Netflix forayed into 130 countries including Iran and North Korea.
Such collaboration also comes as video streaming has become hotly contested in China. The country's biggest internet companies including the BAT trilogy, namely Baidu, Alibaba and Tencent, have either set up or backed major players.
Netflix shares surged 5.9 percent to $152.34 as of Tuesday, and Baidu rose 3.9 percent to $187.07.
Representatives of iQiyi claim the service has more than 480 million monthly active users, with an above-average growth rate. Baidu completed $1.5 billion bond issuance on behalf of the company in February, 2017.