Cities step up on housing sales restriction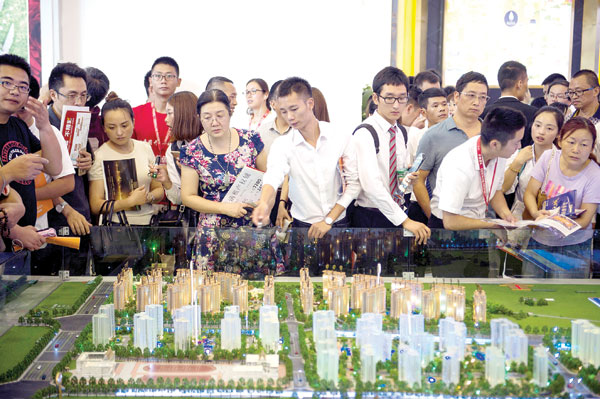 Prospective buyers attend a real estate trade fair in Chengdu, capital of Sichuan province, Oct 3, 2016. [Photo provided to China Daily]
The capital of Southwest China's Sichuan province has joined 13 other cities in imposing restrictions for housing sales, as the country seeks to rein in the red-hot market, Securities Times reported on Monday.
Effective Thursday, newly-bought homes in restricted areas can only be resold three years after obtaining the property certificate, according to an announcement released by Chengdu's housing authority.
Last month, cities including Guangzhou, Zhuhai, Huizhou and Dongguan launched similar restrictions to dampen speculative purchases and curb soaring housing prices, according to the newspaper.
The move came as an intensified measure from a slew of steps ranging from tightened mortgages for second-home buyers to restrictions on non-residents making purchases.
Prohibiting sales of properties within certain years of purchase is expected to be an effective way to reduce speculation, Zhang Dawei, chief analyst from Centaline Property, told the newspaper.
He added that more Chinese cities are expected to implement such kinds of restrictions.