Fudan University signs intl higher education cooperation deals
Share - WeChat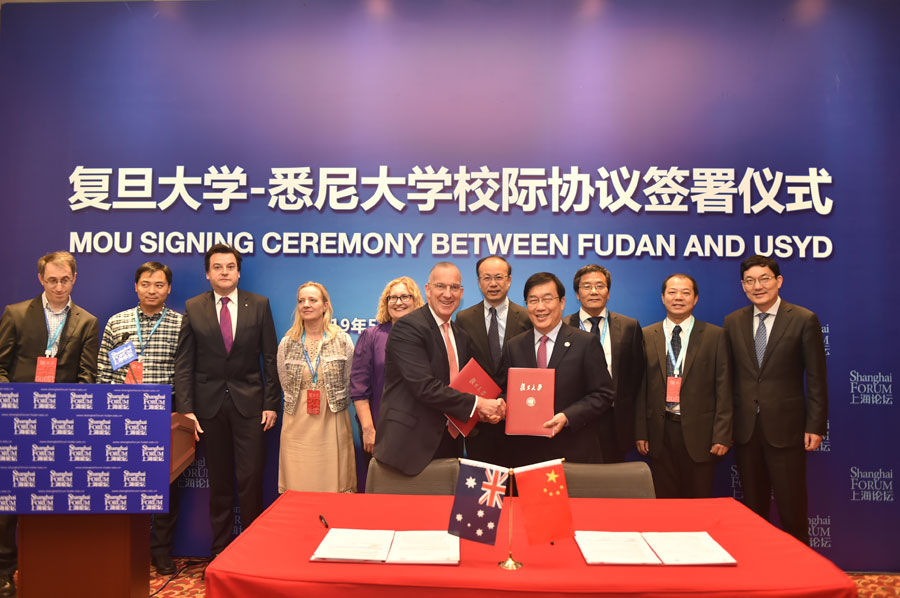 Fudan University signed a raft of cooperation deals with international higher education institutions to promote exchanges among academic circles and the younger generation.
The inaugural Annual General Assembly of BRICS Universities League and the 2019 Fudan-Latin America University Consortium Council Meeting were held over the weekend at Fudan, as the university hosted its iconic annual gathering, the Shanghai Forum, for the 15th time.
During meetings, delegates from universities and research institutions in BRICS countries and top representatives from over 10 Chinese universities discussed the constitution and governance structure of the alliance, as well as the initiative of building a community with common health for people in the five BRICS countries.
Meanwhile, the Fudan-Latin America platform is expected to boost exchanges and strengthen mutual understanding between China and Latin America.
Also over the weekend, Fudan University and the University of Sydney signed a Memorandum of Understanding on a cooperative relationship in realms like teaching, training, and research projects.
It also teamed up with the London School of Economics to unveil a joint research center on global public policy.
Fudan University will celebrate its 114th anniversary on Monday.