Onus on all to cut plastic waste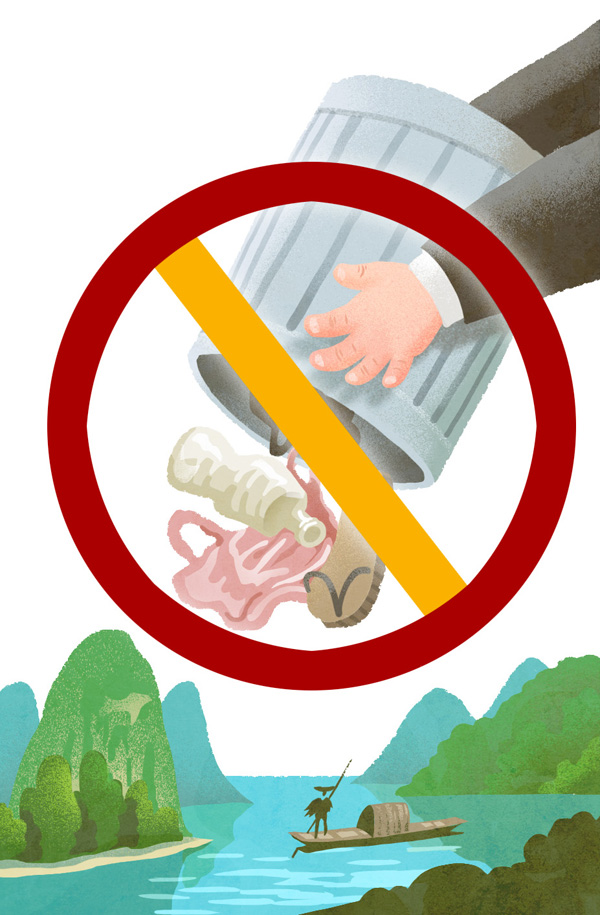 ABOUT 180 COUNTRIES AND REGIONS, with the notable exception of the United States, recently amended the Basel Convention to include plastic waste in a legally-binding framework which will make the global trade in plastic waste more transparent and better regulated. China Daily writer Zhang Zhouxiang comments:
The Basel Convention came into effect in 1992, with the aim of curbing the transfer of hazardous chemicals and waste. Now, 27 years later, it finally recognizes that plastic waste is harmful and should be limited.
The convention regulates the movement of hazardous materials from one country to another, and the resolution means contaminated and most mixes of plastic wastes will require prior consent from receiving countries before they are traded, with reportedly mixes of polyethylene, polypropene and polyethylene terephthalate excepted.
The move is a welcome step toward establishing a measure of accountability for the plastic waste a country produces. Gone are the days when developed countries could overload their plastic waste to developing countries and criticize these recipients for their unhealthy environment.
According to United Nations data, the US, Germany, and Japan each exported over 1 million tons of plastic overseas in 2018. The US alone shipped about 157,000 containers full of plastic waste to developing countries.
That practice has not only damaged the ecological environment in the recipient countries, it has also stopped the developed countries from forming the good habits of reducing, reusing and recycling their own waste.
When a mountain of garbage caught fire in the Republic of Korea, some Western media outlets blamed China for banning imports of waste in an almost knee-jerk reaction, instead of reflecting on the responsibility their own countries should shoulder to deal with the waste they produce. They have been too long accustomed to passing their waste disposal problem to China and other developing countries. That's bad news for these receiving countries, but also for the environment as a whole, because wherever the garbage is disposed of, it will harm the environment.
An estimated 100 million tons of plastic is now found in the world's oceans, even in the deepest depths.
With the amendment, certain developed countries might need to change their habits and really concentrate on the fundamental solution to the problem, which is to reduce the amount of plastic waste they produce.
Let's hope the amendment can help them achieve this, as there is not much time left, for the rich and the poor alike.
Most Viewed in 24 Hours
China Views