Modi seeks new term as elections to begin
Share - WeChat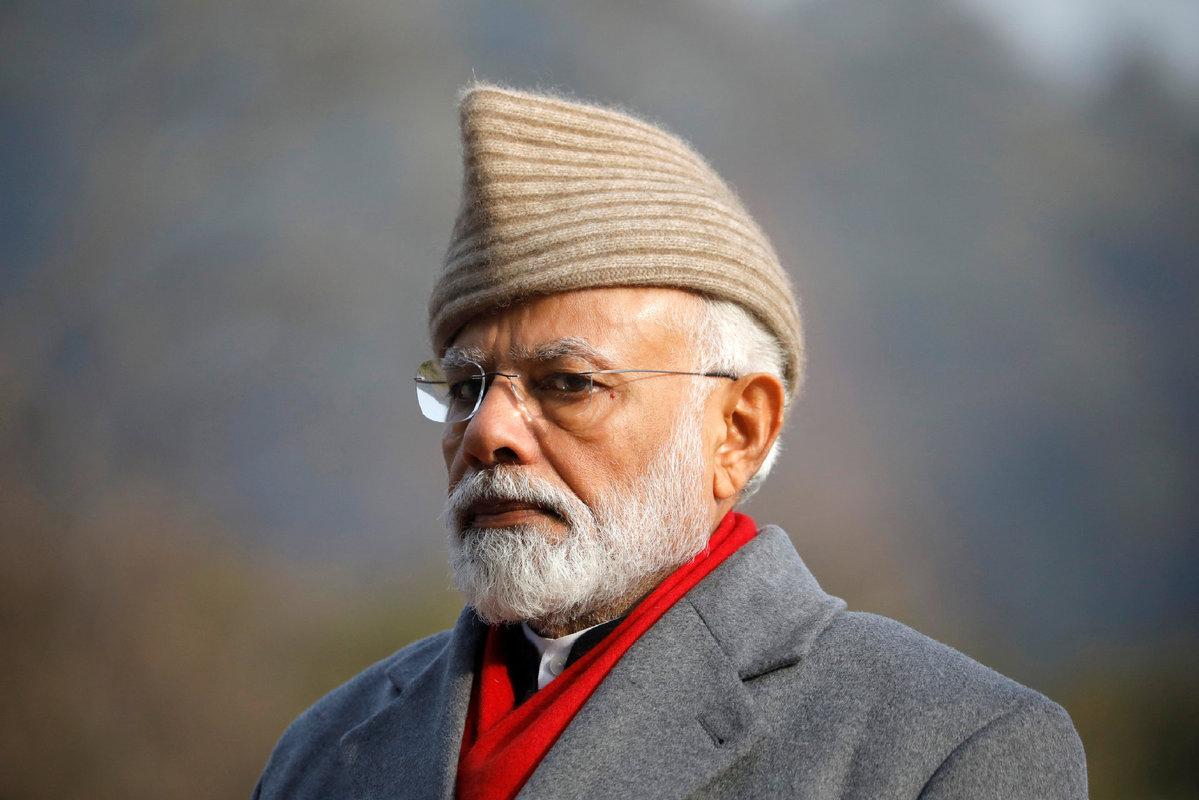 Opinion poll shows India's BJP-led coalition could win a simple majority
NEW DELHI - National elections in India will begin on April 11, as Prime Minister Narendra Modi's party seeks a second term.
About 900 million citizens will be eligible to vote, 15 million of whom aged 18 and 19, in a mammoth exercise lasting more than a month, Chief Election Commissioner Sunil Arora said at a news briefing in New Delhi on Sunday.
Modi's Bhartiya Janata Party, or BJP, seeks a second term despite suffering a setback in December when it lost three key state elections to the opposition Indian National Congress party, or INC.
Arora said the elections will be held on April 11, 18, 23 and 29, and May 6, 12 and 19. The votes will be counted on May 23.
Until a few weeks ago, a shortage of jobs and weak farm prices were seen denting Modi's popularity. But pollsters said the BJP now has a clear advantage after India's armed forces clashed with those of its neighbor Pakistan last month, triggering a wave of patriotic fervor across the country of 1.3 billion.
A nationwide opinion poll televised on a local channel on Sunday showed the coalition led by Modi's National Democratic Alliance could win 264 seats in the election compared to 141 for the Congress-led opposition alliance.
'A spirit of confidence'
Modi on Sunday welcomed the announcement of the election.
He also urged the voters to exercise their right to vote in large numbers.
"I urge my fellow Indians to enrich the 2019 Lok Sabha elections with their active participation. I hope this election witnesses a historic turnout. I particularly call upon first time voters to vote in record numbers," tweeted Modi.
India has a bicameral parliament and Lok Sabha is the lower house of parliament.
"2019 polls are about a spirit of confidence and positivity with which India is fulfilling the aspirations of its people," Modi said in another tweet.
Meanwhile, an advertising blitz by Modi's government, which saw more than 150 newspaper ads exulting over its performance for 10 days, halted on Monday, a day following the commission election announcement.
Citing a code of conduct over election campaigning made by the commission, it said "no advertisements shall be issued in electronic and print media highlighting the achievements of the government at the cost of public exchequer".
Leading English-language national dailies including The Times of India, Hindustan Times and Indian Express carried no government ads on Monday.
Most included a picture of Modi and highlighted government initiatives from rural development and solar power to airport infrastructure and social security benefits, among others.
Rahul Gandhi, who in 2017 took over leadership of the Congress party from his mother, Sonia Gandhi, is also trying to pull disparate opposition parties together with his party as the main threat to Modi.
India's last national election, in 2014, was conducted in nine phases. The BJP achieved an absolute majority, with 282 parliamentary seats out of 543. The then-ruling Congress party managed only 44 seats following bribery charges against several party leaders and concerning poor governance.
AP/REUTERS/XINHUA