COFCO Intl teams up with global grain trading giants
Share - WeChat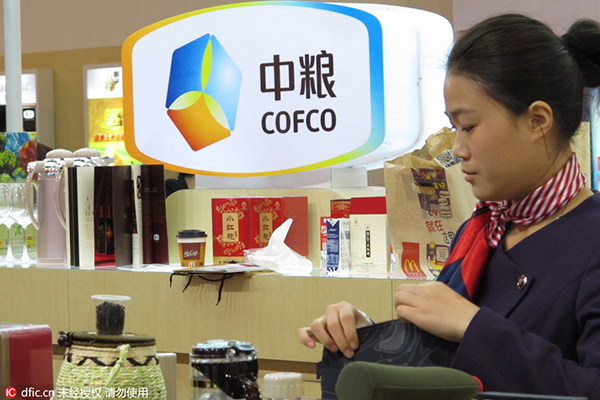 COFCO International Ltd, a subsidiary of COFCO Group, China's largest food trader, announced on Thursday its partnership with what are known as the ABCD companies, to standardize and digitize global agricultural shipping transactions.
The term ABCD refers to those four companies that dominate global grain trading, serving as middlemen between farmers and buyers. The groups are ADM Co, Bunge Ltd and Cargill Inc from the United States, and the Netherlands-based Louis Dreyfus Company.
Together, the companies are looking to increase transparency and efficiency for customers through emerging digital technologies, such as blockchain and artificial intelligence.
"We are pleased to join this initiative as a founding member," said Johnny Chi, chairman and CEO of COFCO International. "Emerging technologies like blockchain give us the opportunity to create a transparent, secure and efficient platform and transform global agricultural trade operations.
"Our shared vision is to develop a new standard available to everyone, bringing industrywide benefits."
According to COFCO International, the initiative is expected to drive greater security, reliability, efficiency and transparency by digitizing manual, paper-based processes tied to contracts, invoices and payments, with a more modern, digitally based approach.