55 Kenyans named outstanding employees win a trip to China
Share - WeChat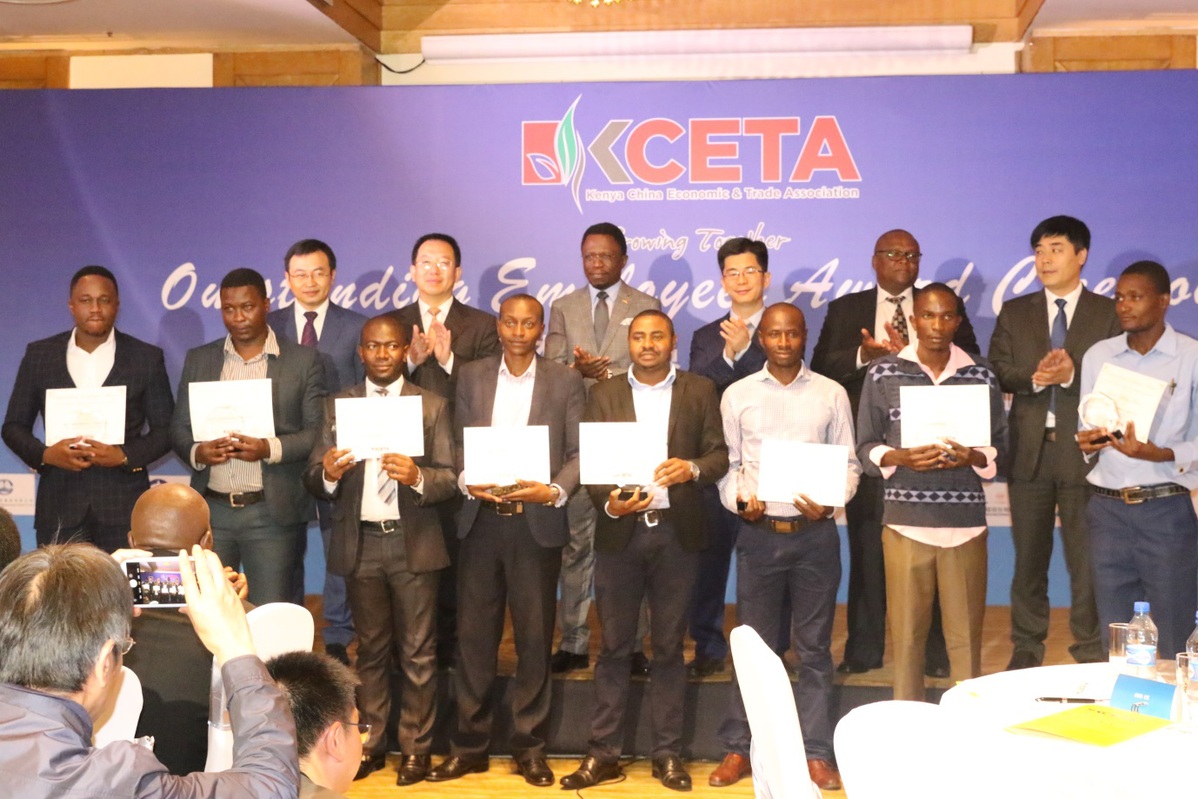 As part of the initiative to celebrate the 55th anniversary of Kenya-China diplomatic relations, the Kenya-China Economic and Trade Association (KCETA) on Tuesday held an award ceremony to recognize 55 outstanding Kenyan employees working at Chinese companies in Kenya.
During the ceremony, the employees from 20 Chinese enterprises were awarded trophies, certificates and a fully sponsored trip to China, for their excellence performance within their organizations.
The employees are expected to travel to Beijing and Shanghai in April 2019 They come from across the country, representing 24 counties, including Kisii, Siaya, Nairobi, Kilifi, Busia, Taita Taveta, Machakos, Kitui and Meru.
Speaking during the event, Li Xuhang, the charge d'Affaires at the Chinese embassy in Kenya, congratulated the employees and thanked them for their hard work and long-standing loyal support.
"As we celebrate the local employees in these companies, we commend them for the dedication that they have shown over the years. As we focus on growing our relations, we want to continue providing an enabling environment that will see more local employees enjoy and thrive while working within KCETA member companies," he said.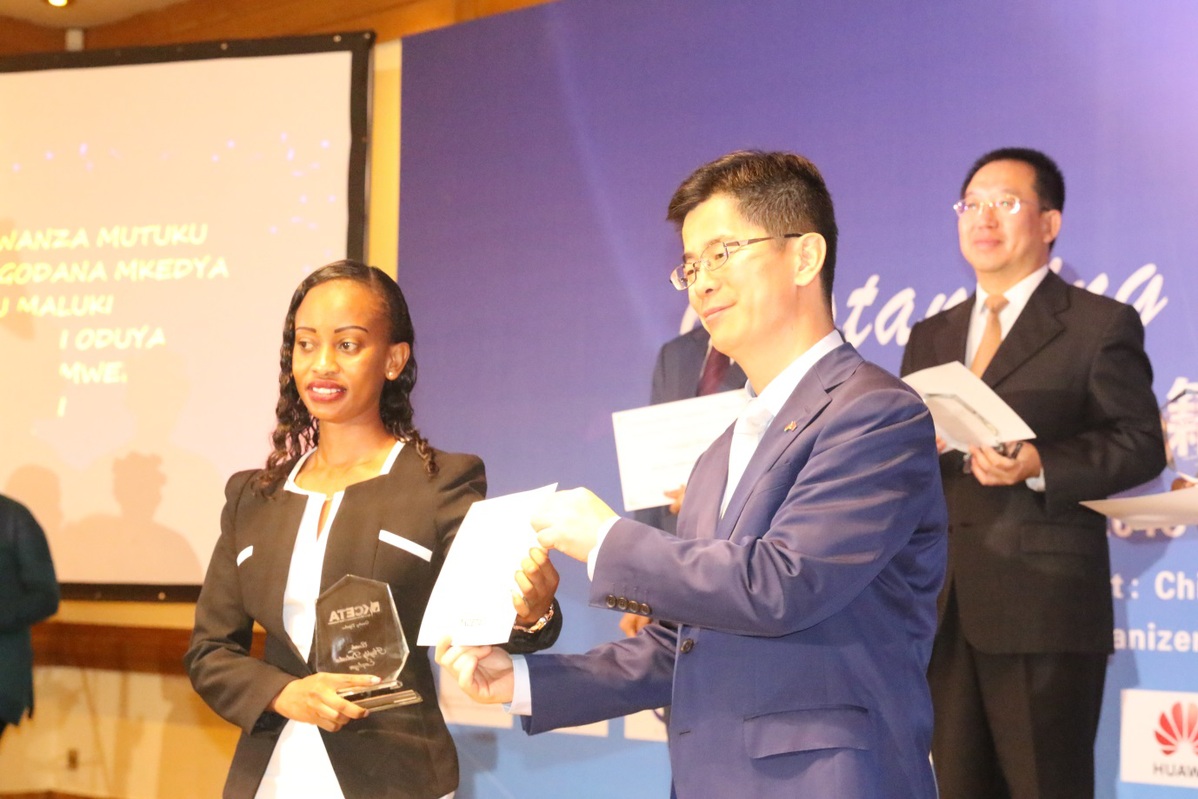 Li said more than 400 Chinese enterprises are operating in Kenya and they have created over 130,000 jobs.
He said the localization rate of employees among Chinese enterprises in Kenya currently stands at 96 percent, especially in some basic jobs that are not technically demanding.
"Chinese companies choose to be more localized, because Kenyan employees are diligent, ambitious and far-sighted to overcome cultural differences and language barrier to make a difference," he said.
Ababu Namwamba, the chief administrative secretary in the Ministry of Foreign Affairs, challenged the employees to work harder and keep improving instead of sitting on their laurels.
Namwamba said the celebration was a reminder that the outstanding local employees are the most valuable assets in a company, because they bring vitality, diversity, energy, and cultural integration to their organizations.
"They are the ones to help their organizations to achieve targets and realize developments that contribute to Kenya's modern transformation journey," he said.
Joseph Mbeva, the director in the Ministry of Industry, Trade and Cooperative, lauded KCETA members for ensuring that they constantly increase the number of local representatives in their institutions.
"During the last decade, trade between our two countries has sustained a positive upward trajectory and we look forward to working more closely with the Chinese community toward a mutually beneficial result," he said.
Mbeva hoped that the relationship between China and Kenya will continue to grow and the ties that unite the two countries will keep deepening.
Leonard Mpoke, one of the outstanding employees, said the trip to China will encourage the workers to serve their companies better. It is also expected to encourage greater employee loyalty leading to improved productivity.
"By bringing the most outstanding employees in one room, KCETA has opened up an opportunity for employees to start networking as well as create synergy," he said.
Mpoke said by encouraging interaction and cooperation of two or more Chinese enterprises, the association is poised to create a combined development effect greater than the sum effect of the companies working separately.
According to Li Changgui, the KCETA chairman, tens of thousands of dedicated Kenyan employees work together with Chinese employees, and have made a series of outstanding achievements, including many flagship projects, such as SGR, geothermal power plants and 4G networks.
Li said the association has always been committed to becoming the bond of Kenyan-China economic and trade cooperation and continuously strengthening the economic and trade cooperation between the two countries.
"On behalf of KCETA, I would like to promise that all the member enterprises will spare no efforts in carrying out their duties, fulfilling their responsibilities to their employees and local society, and contributing to the further deepening of China-Kenya cooperative relations," he said.
Founded in 2001, KCETA has 97 member enterprises whose businesses cover various areas, such as transportation infrastructure, power and energy, telecommunication, vehicle manufacture, real estate, financial service and trade service.
Contact the writer at edithmutethya@chinadaily.com.cn