Chinese, Kenyan entrepreneurs ramp up investment opportunities
Share - WeChat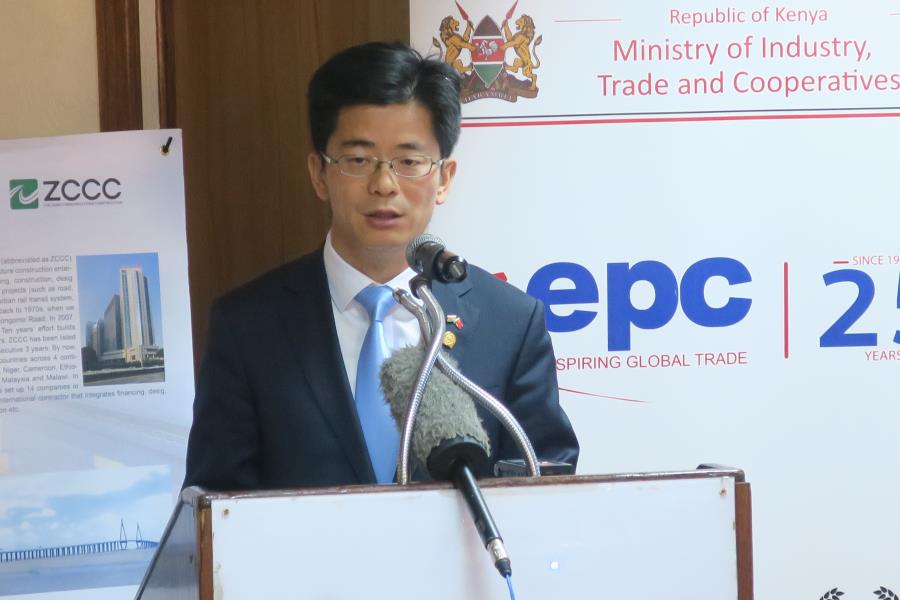 Chinese entrepreneurs have ramped up interest in investing in the East Africa region thanks to increased high-level discussions between China and Kenya.
Entrepreneurs from both countries have become more aggressive and are looking for partnerships as the third business delegation from China wrapped up its three-day visit to Kenya on Nov 30.
According to government officials, subsequent meetings between Chinese President Xi Jinping and his Kenyan counterpart, Uhuru Kenyatta, have solidified the foundation for stronger business relations between the two countries, who are celebrating 55 years since diplomatic relations were established. The two presidents have met twice this year, first during the Beijing summit of Forum on China-Africa Cooperation (FOCAC) and in Shanghai during the China International Import Exhibition (CIIE) that resulted to the signing of two memorandum of understanding.
The strengthening of bilateral cooperation was emphasized during the business-to-business meeting in Nairobi that saw Chinese investors, under the Council for Promoting South-South Cooperation, meet more than 3o local entrepreneurs. The event was jointly organized by the Chinese embassy in Kenya and the Keninvest, the government agency mandated to market the East African country as an investment hub.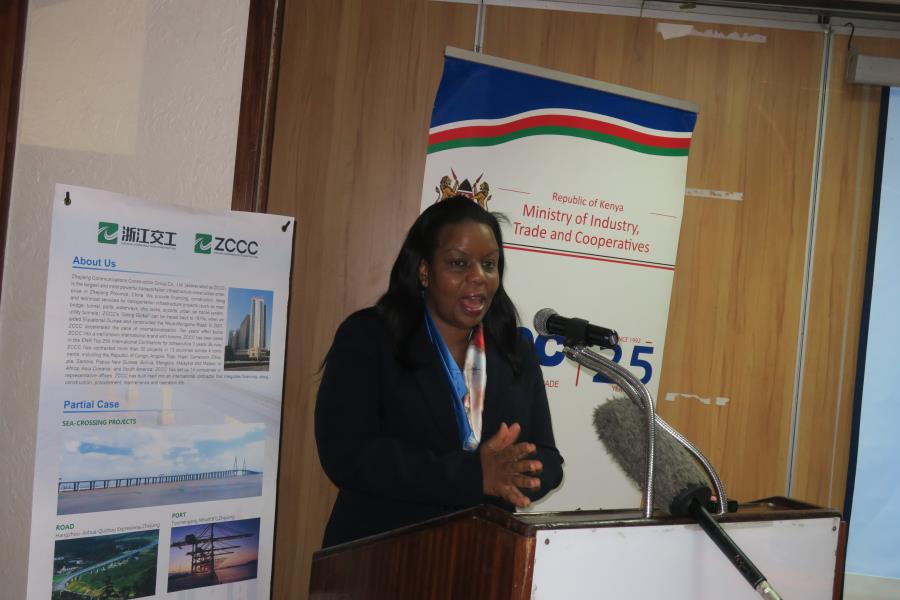 "We will work hard to implement the consensus reached by the two heads of states during the FOCAC Summit and CIIE, to ensure that Kenya benefits more from the outcomes and further tap our cooperation potentials in all areas. For example, we will speed up the follow-up negotiations and implementation on measures that will stimulate bilateral trade, to facilitate the expansion of Kenya's exports to China, especially the export of agricultural products," said Li Xuhang, the charge d'Affaires of the embassy.
He underscored the need for better policies and an improved investment climate to attract Chinese investors who are keen to invest in manufacturing, housing, infrastructure and health sectors, besides the Belt and Road Initiative that is spearheaded by China.
Lyu Xinhua, the chairman of the Council for Promoting South-South Cooperation, said Chinese investors are attracted by easy access of information to available business opportunities.
"Before they invest, they would like information on infrastructure opportunities and availability of skilled labor in addition to investment policies and regulations, taxes and labor frameworks," he said, adding that he is buoyant by Kenyan government's efforts to improve policies around the investment environment. "We are very willing to bring our products and investments into Kenya and take Kenyan products into China. We are keen to bridge the trade gap between the two countries," said Lyu.
The chair of KenInvest, Anne-Kirima-Muchoki, put forward the prospect of having Chinese investors settle in clusters in special economic zones to facilitate easy access of intermediary products. This would drive innovation while driving down cost of production, she said. There are at least 400 Chinese-owned business in the country that have created more than 130,000 jobs, according to McKinsey research.
"We have launched an e-opportunities platform that links investors with business opportunities in Kenya. This has been done in collaboration with UN Conference on Trade and Development. We also have another platform that gives details on policies and regulations to guide foreign investments. We are, therefore, making it easy for Chinese investors to make informed decisions as they consider to invest here," said Muchoki. "The same transformation that was achieved in China when she embarked on opening up and reforms, can be achieved here too with the help of China."
Mumbi Karanga, a local entrepreneur, said she is seeking linkages with Chinese investors to increase the capacity of her gem stones mine that she owns in Taita, in coastal Kenya. Started in 1975, the mine, which produces rubies, green garnets and sapphires, has seen its capacity fall due to lack of technology, capital investments for expansion and a ready market. "China is a big market and we would like to enter it. We are also looking for skill capacity in cutting and polishing the stones since these will increase the value of exports while also providing job opportunities for Kenyans," she said.
She noted that the delegation's presence in Kenya has increased access to Chinese investors who, besides looking at business plans, visit sites to view prospects. "As a family business we are looking at partnership," she said.
The delegation was scheduled to visit other regional countries, namely Uganda and Tanzania.
Contact the writer at Lucymorangi@Chinadaily.com.cn