New stock connect gets set for launch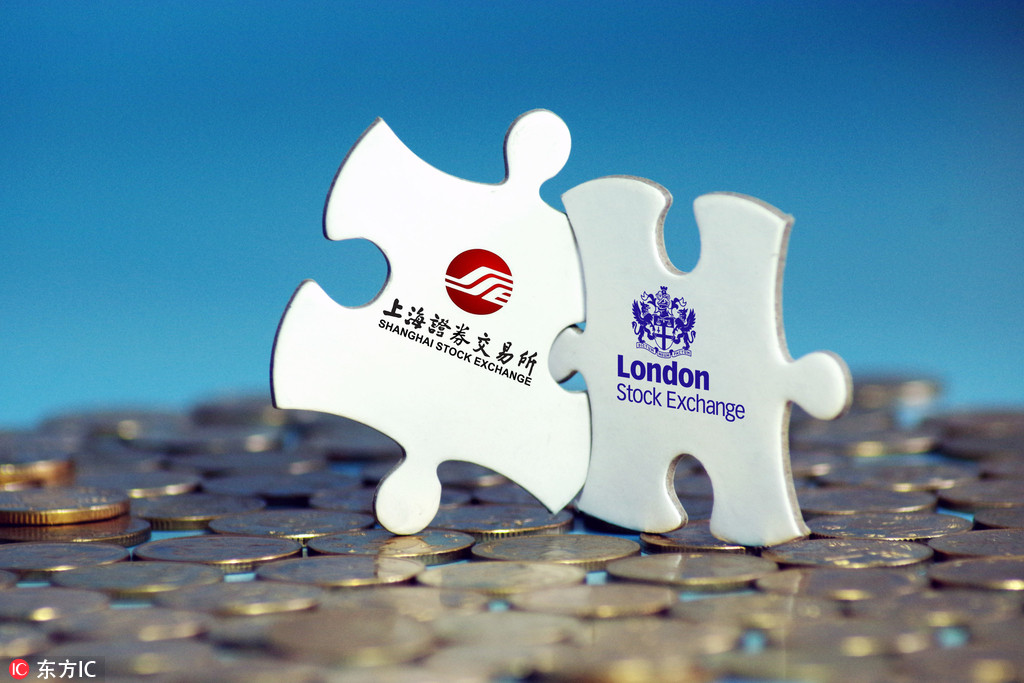 Shanghai-London trading program likely to make its debut in early Dec
The long-awaited trading program between the Shanghai and London stock exchanges has entered the final phase of preparations, with testing taking place since the beginning of the week.
A total of 17 securities firms have been taking part in tests on the Chinese Depository Receipts cross-border swaps system.
The activity is part of 24-hour technical debugging tests for the Shanghai-London Stock Connect mechanism that started on Monday, jointly conducted by the Shanghai Stock Exchange and China Securities Depository and Clearing.
Industry insiders said the first eligible market makers for the Shanghai-London Stock Connect will be chosen from among the 17 participating brokerages.
Once implemented, the Shanghai-London Stock Connect will allow London-listed companies to issue CDRs in China, while Shanghai-listed companies will be able to issue Global Depositary Receipts on the London bourse.
The China Securities Regulatory Commission said in a statement last Friday there will be a threshold against which to assess which brokerages will qualify for the Shanghai-London Stock Connect. The commission said there will also be limits on the amount of shares that these firms can issue. However, further details were not disclosed.
The Shanghai Stock Exchange said in a document published last Friday that overseas firms issuing depository receipts in China should meet a minimum market value of 20 billion yuan ($2.9 billion).
Individuals applying to take part in CDR trading should keep no less than 3 million yuan in their account on average daily, according to the document. It estimated that up to 30,000 individual investors will be eligible for the upcoming trading program.
The consultation is open for comments until Friday.
The London Stock Exchange published a document on its official website on Monday detailing the relevant trading rules under the stock connect.
A comprehensive system test is likely to take place at the beginning of December. If everything proceeds as planned, the stock connect will go live on Dec 3 at the earliest, as reported by Shanghai Securities News in September.
Huatai Securities Co Ltd announced in late September that it will apply to issue GDRs on the main market of the London bourse, making it the first Chinese company with a disclosed plan to take part in the trading program.
Wang Jun, chief strategist at Hua Chuang Securities, said that the Shanghai-London Stock Connect is an example of the accelerated opening-up of China's capital market. With the A-share market now included in the MSCI emerging markets and FTSE Russell indexes, the number of long-term and overseas investors will increase, he said. In this sense, the A-share market's fluctuation will be moderated in the long run, according to Wang.
Li Xunlei, chief economist of Zhongtai Securities, said that the Shanghai-London trading program will help to further open up the Chinese capital market, following the relaxed regulation of qualified foreign institutional investors, and the quadrupled daily limit for the Shanghai-Hong Kong Stock Connect.