Flatley flies in new direction with feature film debut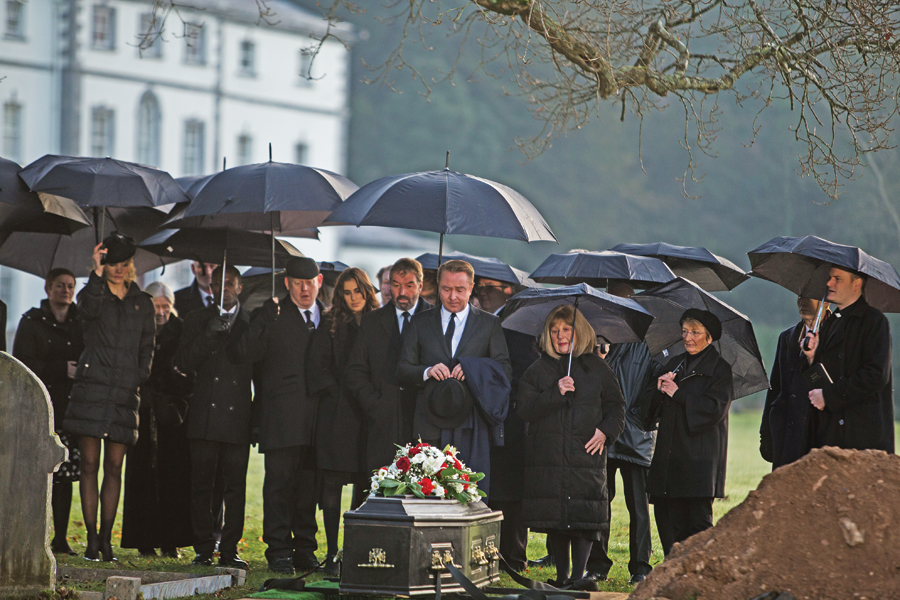 No dancing on display in Irish dance legend's romantic thriller Blackbird
As the owner of one of the most famous pairs of feet in the world, Irish dancing legend Michael Flatley has packed out theaters and arenas across the world, performing in and directing his succession of spectacular Lord of the Dance shows. So it might be a surprise to his many fans that in his first appearance on the cinema screen, he does not dance a single step.
Flatley's latest project is a romantic thriller called Blackbird, written, directed by and starring the 60-year-old, and although it may not be what his audience was expecting, he is confident that they will like it.
"I've always had making a film on my list of things to do, and when I make a list I like to complete it, but I'd been touring non-stop for 25 years so I never had the chance," he told China Daily.
"My mother used to say 'why don't they make films any more like they did in the good old days?' She loved classic old films with people like Cary Grant and Humphrey Bogart, and so do I, and in fact so does everyone I speak to, but nobody seems to make those films any more. I was supposed to make a dance film, but my mother said 'will you just go and make an old-style Hollywood film?' After she died, I thought 'right, now it's time to get serious and do this.'"
Blackbird's plot about a secret agent retiring from service and starting a new life owning a Caribbean nightclub, only for his past and an old lover to draw him back to his old life, certainly sounds like something from what Mrs Flatley would call "the good old days". As far as Flatley is concerned, that is no bad thing.
"Although it's set in the modern day, the film was very nearly shot in black and white - it's that kind of film," he explained.
"We only chose color because the scenery of the locations in Barbados and Ireland is so stunning, it would have been a waste. I prefer to think of it being timeless, rather than old fashioned, but it's romantic, with no bad language, sex or explicit violence – people like those sort of films, and feel they've missed out on seeing them, so there's a big audience for it. People over 50 in particular can watch it and feel at home with it, but we've shown it to all kinds of audiences, and they all love it.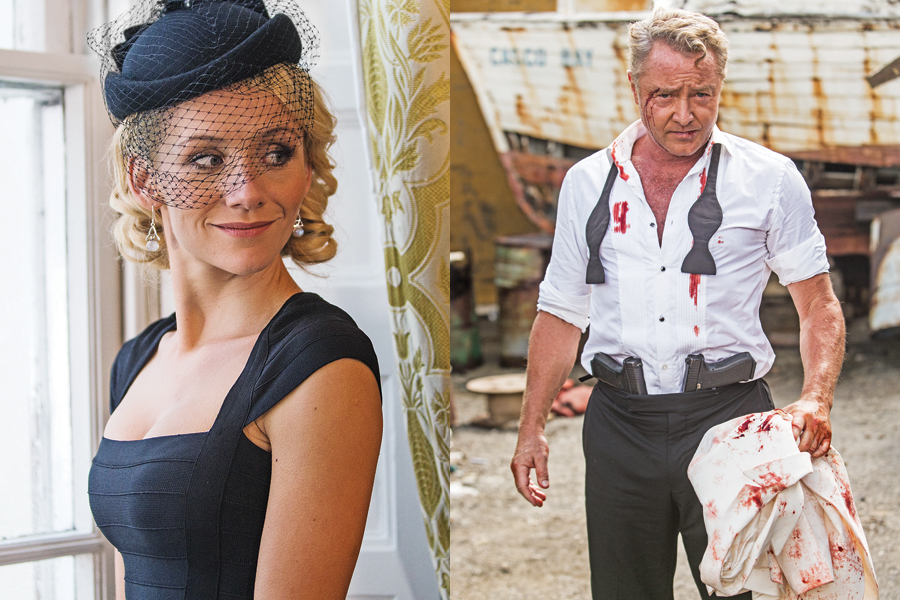 Flatley's mother died in December 2016, but she lives on in the film's title and opening sequence.
"When I was a child, she used to sing me a song called Blackbird, and I didn't think anything special of it, but then again towards the end of her life she could still sit down and play it and sing it. It clearly meant something to her so I decided to learn it. I play it on the flute at the start of the film, and decided to use it as the title for the film too – a piece of her energy is in there, and the whole film is a tribute to her."
Flatley's dance shows have won him huge popularity in China, where the film's release and distribution is currently being arranged. But even before it is out there, he is already working on a second film project which will be of particular interest to his Chinese fans.
"My next film, Dreamdance, is in pre-production, and it's going to be very different," he said. "It's set back in the glory days of Hollywood song and dance films, and the lead character has to leave dancing to go off to war in 1939, and we're looking at maybe making it with people in China because a lot of people don't realize that China fought alongside the Allies in World War II – they did a sensational job and no-one has really told that story until now, so it's very interesting."
After years working with dancers and producing stage shows, Flatley said many of the skills needed for film directing were very similar – but cinema provided a freedom that the stage does not permit.
"The problem with dance shows is that dance is such a strain on the human body that the actual acting side of things is limited – there's only so much you can show through dance, but with films, there are no boundaries. You can get real emotion in a way that you can't with dance.
"It was exhilarating and I felt I could breathe freely with actors, getting them to do exactly what I wanted, but also keeping it within the boundaries of taste that I had set. It would have been very easy to step over the mark, I think it takes more skill to know when to stay stop. I know this film isn't going to suit all tastes, but it's something a whole family can watch at any time, and it's something I'm prepared to stand by, a great film with superb performances."
Although there has already been talk of a Blackbird sequel –"we have an intriguing follow-up storyline which isn't at all what people would expect"– in the meantime, Flatley has his Lord of the Dance empire to oversee.
Aged 60, he no longer performs, but retains overall control of the touring shows that bear his name.
"I have people who audition and pick the dancers for me, but apart from that I'm still director and choreographer so I have complete control, everything goes through me," he said.
"One thing I've learned is to always keep sight of what the customer wants, and not change things for the sake of it. We have people who've seen the show hundreds of times, and they always want to see the hit numbers, that's what fills their sails for the night and gives them a lift, so although we will continue to update it, we won't lose sight of why people come in the first place."
Flatley said he has plans for future expansion, and the huge success of his shows in China means it is an area he would particularly like to develop further.
"Our troupes love touring in China – one of my ultimate dreams would be to have a troupe of Chinese dancers travelling round the country on a year-round non-stop tour, doing Irish dancing," he said. "Given some of the talent we've seen from the dancers in China, I think that's easily within reach."
Next year will mark the 25th anniversary of the television broadcast that transformed Flatley's life and Irish dancing as a whole – Riverdance, the intermission dance routine at the 1994 Eurovision Song Contest in Dublin which stunned a worldwide television audience and reignited the art of Irish dancing.
After Riverdance, Flatley went on to create his own productions, but now his dancing days are in the past.
"I still train, but my legs had too many miles on them– it's so demanding that most of my dancers rarely keep going until the age of 30, but when I did Riverdance I was already 35," he said.
"The last show I did was at Caesar's Palace when I was 58. People have no idea of the amount of energy, blood and blisters that it takes to do just one dance, let alone a whole show.
"My body's taken a severe beating – my shoulders needs replacing, I've had fractured ribs, torn calf muscles, a torn Achilles, a broken bone in my right foot that won't heal, but I love it because I've made friends with pain, these injuries show I didn't just sit there and dream about doing things, I got up and did them. I've employed thousands of dancers, who have gone on to have their own careers and I've given them a lift. That's not a bad life.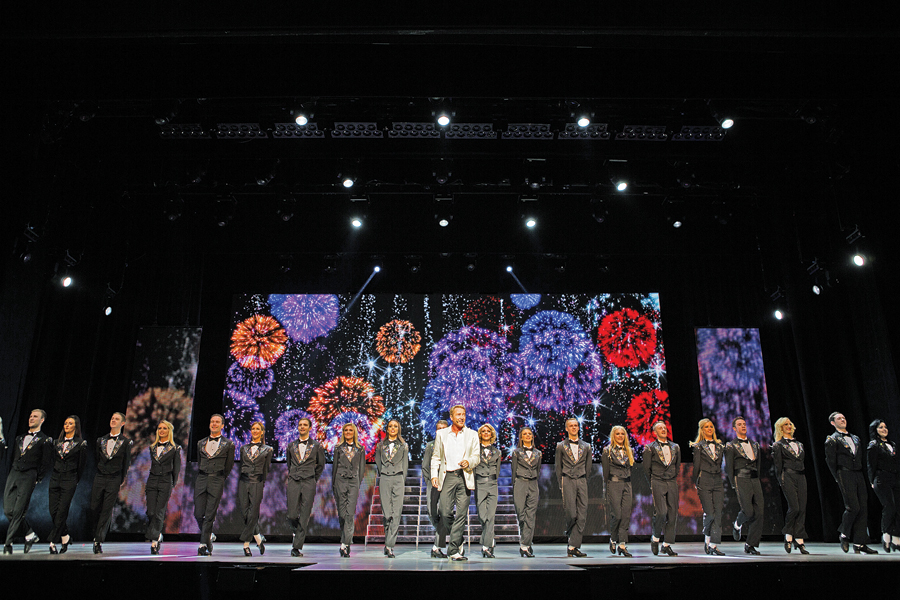 Lord of the Dance played in Beijing, Shanghai, Suzhou, Nanjing and Guangzhou earlier this year and will be in Taiwan in December. From Brazil to Beijing, the world still cannot get enough of Flatley's dance creations. And arguably his biggest achievement is that, over the course of one generation, he has taken what was a part of age-old Irish traditional culture and transformed it into something that now belongs to and is enjoyed by the whole world.
"At first I wanted to get rich and famous as fast as possible because I'd spent so many years working on it, and when I got to the top, it was absolute heaven, but after a few years I began to see things more through the eyes of the dancers. The focus isn't on me anymore," he said.
"I put out more troupes and now we've got to the stage where we've built this huge global family. Wherever there is Irish dancing around the world, we want to find the best talent and we've got people in cast who are Russian, Dutch, from Asia, everywhere, and I've seen them marry, have families and start their own schools.
"In my dreams, when I was working as a laborer, I knew how big I wanted this to be. I'm a big boxing fan, so my dream was to perform at Madison Square Garden, where my boxing heroes fought – one day, I wanted to be at the front of that stage, and it happened, many times over. All over the world, wherever any big rock star has performed, so have we. Dancers aren't just the people at the back anymore, we've made dance the central focus.
"Even now after all these years, it's still all about spreading the culture of dancing. We've built a huge family of people who have made their fortune going round the world, doing what they love. And that's the best reward."