Netanyahu warns Hamas after Gaza tunnel's destruction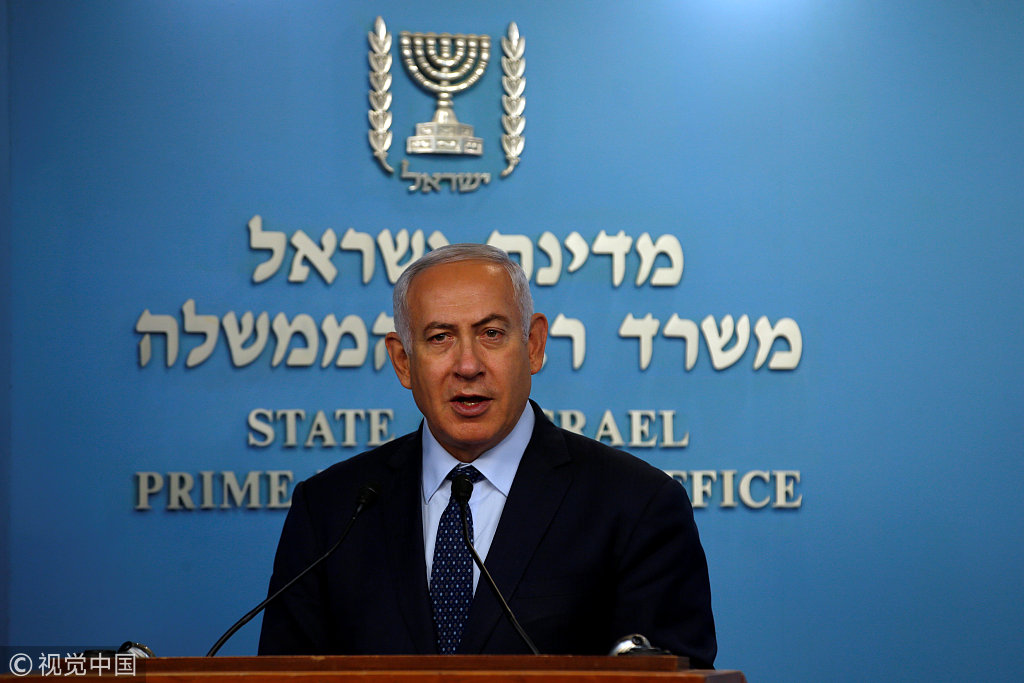 JERUSALEM - Israeli Prime Minister Benjamin Netanyahu on Thursday warned Hamas not to try Israel after the destruction of a Hamas tunnel.
Earlier on Thursday, the Israel Defense Forces (IDF) announced that it had destroyed a tunnel that crossed into Israel from the Gaza Strip ruled by the Islamic Hamas movement.
It "would not be worth their while to try us," Netanyahu said, adding that Israel is systematically dismounting the tunneling capacity of Hamas.
The prime minister spoke during a tour on board the American USS Ross guided-missile destroyer, which anchored in Ashdod port in southern Israel.
This is the first time for an American destroyer to visit Ashdod in 19 years.
"The alliance between Israel and the United States is very tight in so many fields but it is especially tight in the security field," said Netanyahu.
"We are determined to act in order to defend ourselves against the establishment of an Iranian military presence in Syria and against the activity of its proxies there," he added.
Mentioning recent attacks against Israeli soldiers and civilians in the West Bank, Netanyahu said Israel is "determined to act against terror everywhere to find the murderers."
"We operate throughout the region, Syria, Gaza and many other places about which I will not go into detail," he said.