Potala Palace renovation project almost complete
Share - WeChat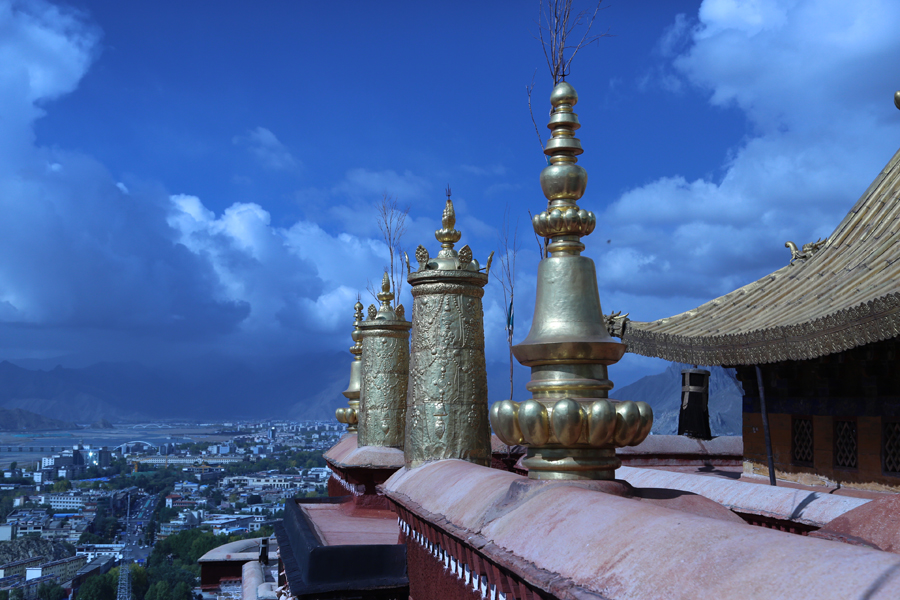 The renovation project involving part of the Golden Roof of the Potala Palace is almost completed and awaiting inspection by the National Cultural Heritage Administration.
The Chinese government has been making great efforts to preserve Tibet's cultural relics in the past few decades, including the Potala Palace, one of only three UNESCO World Heritage sites in the region.
The latest renovation of the Golden Roof was launched in April and was completed in August. More than 31 million yuan ($4.5 million) was spent during the recent renovation.
The renovated roof consists of reliquary stupas of the successive Dalai Lamas, including fifth Dalai Lama Ngakwang Losang Gyatso, seventh Dalai Lama Kalsang Gyatso, eighth Dalai Lama Jampal Gyatso and ninth Dalai Lama Lungthok Gyatso, and the roof of the Avalokitesvara Temple.
The renovated roof also consists the seven victory banners and four roof ornaments sited along the edge of the roof.