Zimbabwe records rise in Chinese tourists, but challenges remain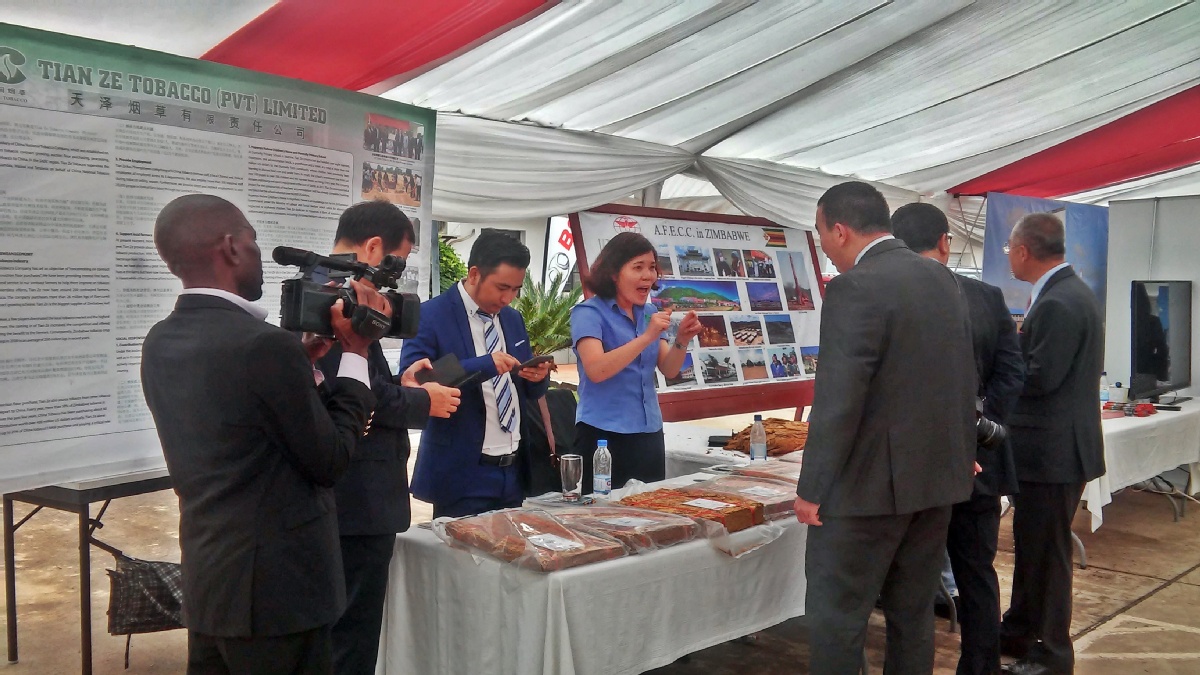 Tourist arrivals from China to Zimbabwe have risen considerably, however the southern African country remains largely unknown in China because of absence of market presence, tourism experts said.
Latest statistics from tourism promotion body, Zimbabwe Tourism Authority (ZTA), showed that within the first half of 2018, tourist arrivals from the China recorded a 23 percent increase, with 7,296 travelers compared to 5,935 for the same period in 2017. A total of 14,407 Chinese visited Zimbabwe in 2017, representing a 57 percent improvement from 9,164 in 2016.
Trends during the past 14 years reveal that tourist arrivals from China have generally been growing every year, except in 2005, 2012, and 2015 when arrivals dropped sharply.
Jeffreys Manjengwa, ZTA's director of international marketing, said despite employing various strategies and efforts to woo Chinese tourists, Zimbabwe remained a relatively unknown tourist destination in China.
"Zimbabwe is still unknown in China and there is need to invest more resources for destination marketing programs in collaboration with key stakeholders promoting business to Africa," he told China Daily. "The ZTA anticipates that government under the new dispensation will provide adequate funding for destination marketing in all source markets of the world."
Deputy chairman of the Chinese Federation of Zimbabwe, Steve Zhao, who runs a travel agency, said Chinese tourists knew very little about Zimbabwe but added that tourism traffic between the two countries has spiked by at least 30 percent this year.
"At the moment, there are not many challenges in bringing Chinese tourists to Zimbabwe. The government recently sorted the issue of visas. Chinese tourists no longer need to apply for visas before they come. They can do it at the port of entry," said Zhao, whose company hopes to bring over 15,000 Chinese visitors this year.
Since its transformation from a third world country into the world's-second largest economy, China has, over the years, become one of the most lucrative tourism markets in the world.
In 2016, Chinese tourists spent $261.1 billion globally in outbound tourism expenditure. For Zimbabwe, the Chinese market is an important sector too. According to ZTA, Chinese visitors spend on average $1,544 per person per trip in Zimbabwe according to the Visitor Exit Survey (VES) showing how valuable the market is for the country.
Typically, 68 percent of the Chinese international outbound trips have been holiday trips, 25 percent business trips while 7 percent have been visits to friends or relatives and other trips. In Zimbabwe, the trend is almost the same with most Chinese visitors about 48 percent coming mainly on holiday while about 32 percet for business, the ZTA said.
Over the years, ZTA has employed numerous initiatives to entice Chinese tourists to the country such as the approved destination status, plying a tourism office in Beijing, direct flights to Beijing, travel shows and roadshows in China, and participation at investments forums in China.
Other strategies have included cultural exchange and training programs, joint marketing programmes with Chinese companies, destination promotion, celebrity hosting and publicity films. Sadly, most of the initiatives are no longer functioning owing to lack of funds and support from central government.
The ZTA identifies Zimbabwe's non-representation in the Chinese market as one the chief reasons impeding the successful marketing of the country to China. A tourist office that was opened in Beijing in 2004 is presently unmanned while there is no single direct flight from China to Zimbabwe following the withdrawal of Air Zimbabwe in September 2011, heightening the cost of travel for potential tourists.
Other challenges pertain to visas, poor funding for promotional programs, limited destination awareness, and the unavailability of Zimbabwe on Chinese social media platforms. The Chinese market does not use the social media platforms like Facebook but uses own platforms such as Weibo, WeChat and Renren.
Nonetheless, Manjengwa anticipates that the relaxation of the Chinese visa to category B (landing visa) in July 2018, which allows tourists from this market to get visas at the port of entry, will boost travel to Zimbabwe from China.
Zhao said Zimbabwe needs a robust marketing strategy to bring in more Chinese visitors.
Currently, the tourism promotion body is working with Touchroad Holdings Group and China's fourth-biggest television network, Zhejiang Radio and Television Group, to produce a film documentary on Zimbabwe to increase awareness of the country in China.
In 2014, ZTA engaged China Business Network to assist in destination promotion but lack of funding has gotten into the way of the initiative.