Brazil's Bolsonaro leading with 36.7 pct ahead of Sunday's presidential election: poll
Share - WeChat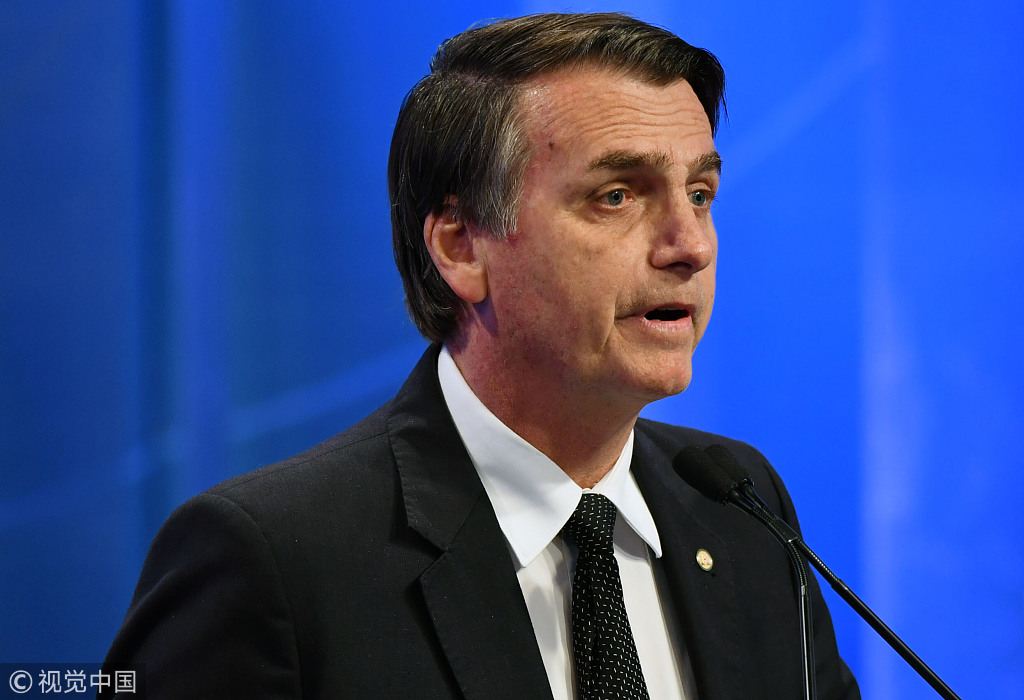 BRASILIA - Brazilian presidential candidate Jair Bolsonaro of the Social Liberal Party saw another jump in polling numbers with a support rate of 36.7 percent, according to a poll released Saturday by pollster MDA.
Fernando Haddad of the Workers' Party garnered 24 percent of voters' support, compared with 9.9 percent for Ciro Gomes of the Democratic Labor Party, showed the poll, commissioned by the transport sector lobby National Confederation of Transportation.
The poll also showed 7.8 percent were undecided and 6 percent had no response.
In order to win in the first round, the candidate must secure over 50 percent of the valid vote.
The scenarios presented by MDA during a second round show Bolsonaro will defeat Haddad by 45.2 percent to 38.7 percent.
However, in a second round where Bolsonaro faces Gomes, Bolsonaro would narrowly defeat Gomes by 41.9 percent to 41.2 percent.
According to the poll, 50.2 percent of the respondents said they would never vote for Bolsonaro, while 53.2 percent said they would never vote for Haddad.
The poll, conducted on Thursday and Friday, interviewed 2,002 people in 137 municipalities from 25 federal units in Brazil's five regions. It has a margin of error of 2.2 percentage points.