Huawei Kenya launches first sustainability report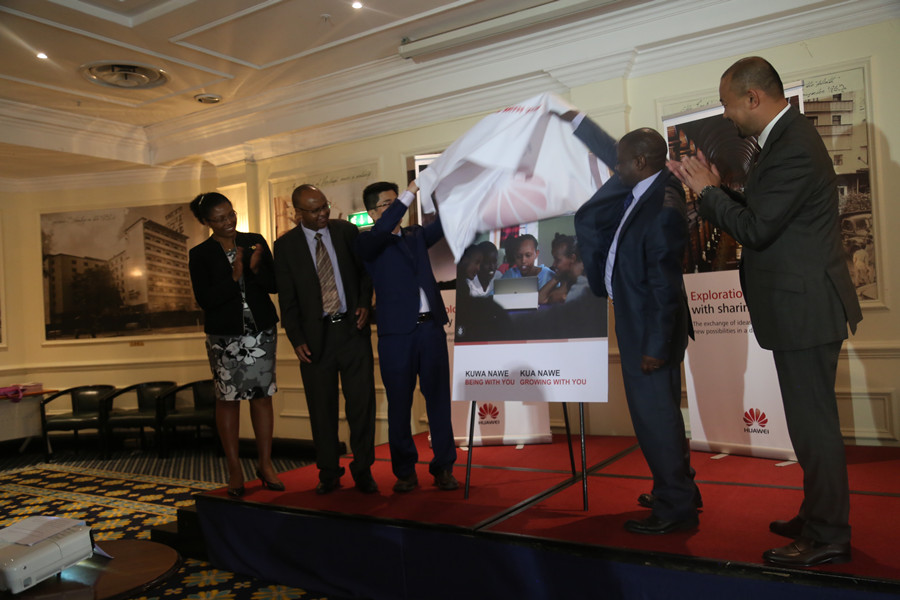 Huawei Kenya, a Chinese provider of information and communications technology (ICT) infrastructure and smart devices, released its first sustainability report on Thursday, highlighting how it's rolling out innovations to contribute to achievement of the Sustainable Development Goals (SDGs) in Kenya.
The report was released simultaneously with the ongoing UN General Assembly in New York, where global leaders are discussing the progress of the SDGs.
Themed "Kuwa Nawe, Kua Nawe"; "Being with You, Growing with You", the report emphasizes Huawei's ongoing and long-term commitment and support to helping the Kenyan people and the country in general to develop and grow.
The report highlights Huawei's contribution to all the 17 SDGs and the close partnership the company has established with its telecommunications customers, government and enterprise customers, development partners, and ecosystem partners such as universities and community organizations, suppliers, and employees.
According to the report, currently Huawei has employed 400 staffs and has directly created jobs to 2,200 staff through local sub-contractors on whom the company spends over Ksh3.5billion (US$35 million) each year.
The company has trained more than 5,000 people through its East Africa Training Center, Seeds for the Future program, Digital Skills for Life program, ICT Skills Academies and the Presidential Digital Talent Program.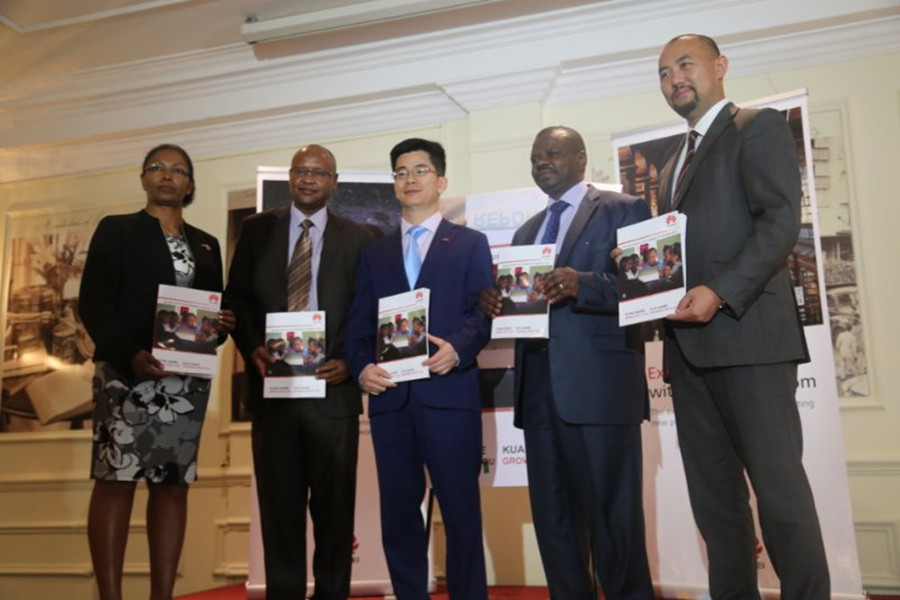 Huawei has also built more than 3,500 mobile base stations (46 of which are solar powered) and 4,000 kilometers of fiber in Kenya, as well as brought both cutting-edge and affordable smartphones to Kenyans helping bring communications and broadband access across Kenya.
Speaking during the launch of the report, Stone He, CEO of Huawei Kenya, termed ICT as a critical part to Kenya's socio-economic development and a critical enabler for Kenya's Big Four Agenda.
"Huawei's products and solutions are playing a critical role in Kenya's digital transformation, creating economic growth, jobs and social development in collaboration with our strategic partners," he said.
Jerome Ochieng, the principal secretary in the State Department of ICT and Innovation, commended Huawei for launching their first country-specific Corporate Sustainability Report in Africa.
Ochieng said the Seeds for the Future, one of Huawei's Corporate Social Responsibility programs has been running successfully for 5 years, bringing life changing experiences to students.
Li Xuhang, the Charges d'Affaires of the Chinese Embassy in Kenya, said the report not only gives a comprehensive picture of Huawei's business in Kenya, but also the social impacts that have been created through a number of projects and initiatives.
"The Chinese companies have created local employment, contributed to local taxation, improved infrastructure and boosted economic and social development. In the same time, they have actively taken on their social responsibilities to contribute to local communities of which Huawei is an outstanding example," he said.
Li mentioned that the Kenya-China Economic and Trade Association last year published the first country-specific Chinese companies' Social Responsibility Report and some other Chinese companies including China Road and Bridge Corporation have also released their own reports.
He encouraged people to refer to the reports to get a better understanding of Chinese companies' operations in Kenya so as to avoid mistrust and in some cases out-front arguments.
Li thanked the Kenyan government for providing a friendly business environment and urged all Chinese companies to make greater contribution to the local communities.
Contact the writer at edithmutethya@chinadaily.com.cn