Wang Yi lauds Mandela's contribution to peace at UN honorary event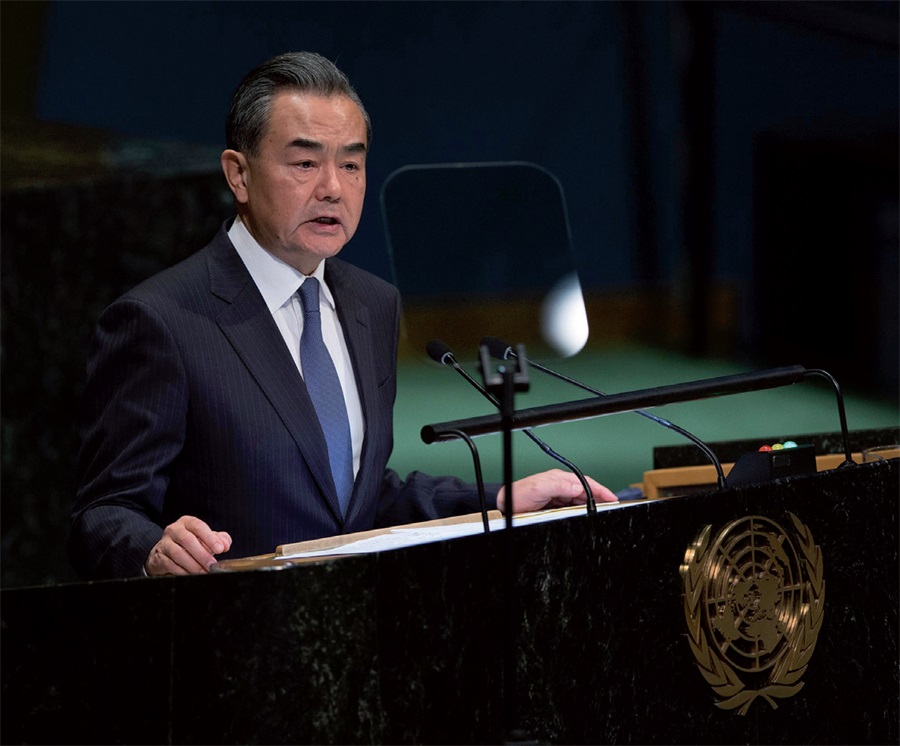 Nelson Mandela's contribution to peace and reconciliation should be remembered forever, and his spirit will encourage more people to strive for peace, State Councilor and Foreign Minister Wang Yi said at a summit on Monday during the United Nations General Assembly's 73rd session.
Wang spoke at the Nelson Mandela Peace Summit, held at UN headquarters in honor of the centenary of the birth of South Africa's late president, anti-apartheid leader and global civil rights icon.
More than 160 heads of state and government, ministers, member states and representatives of civil society paid tribute to Mandela.
Member states designated 2019-28 as the Nelson Mandela Decade of Peace and called on world leaders to "redouble efforts to pursue international peace and security, development and human rights".
"He was the founding father of the new South Africa," Wang said. "Throughout his life, Mr. Mandela pursued national liberation in Africa, defended the dignity of African people and promoted unity of African countries. And he devoted his entire life to Africa's development and progress.
"Regrettably, in so many places of the world, peace remains elusive," he said, urging the international community to promote the spirit of peace, reconciliation, equality and inclusiveness that Mandela advocated.
Wang also called the UN is a symbol of multilateralism and an important guardian of world peace. "In Mr. Mandela's time, it was the strong moral pressure of the UN and international community that accelerated the disintegration of apartheid."
At a time when unilateralism and protectionism attack the current international system with the UN at the core, Wang urged the international community to unite under the flag of multilateralism, defend the UN's pivotal role in international affairs and provide more stability for the turbulent world.
Wang said that as one of the founders of South Africa-China relations, Mandela made important contributions.
"China and Africa are a community with a shared future that pursues win-win cooperation. Unity and cooperation with African countries is an important basis of China's foreign policy. It is China's long-term and firm strategic decision," he said.
Not long ago, the Forum on China-Africa Cooperation had a successful Beijing summit, Wang said. "This is our best way to commemorate Mr. Nelson Mandela."
At the summit, President Xi Jinping proposed that China and Africa should work together to build an even closer community with a shared future and a focus on eight major initiatives.
Wang called on all the countries to use the centenary as a new starting point and the summit as a new opportunity "to jointly build a community with a shared future for mankind and a world of lasting peace and universal security".