Contractor drills East Africa's longest railway tunnel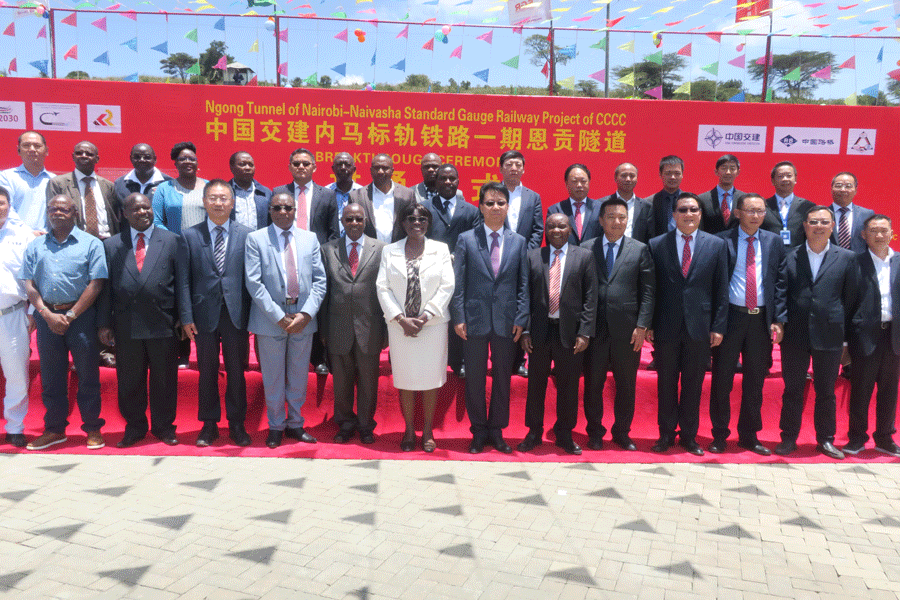 Construction work on the second phase of Kenya's Standard Gauge Railway is more than 75 percent done, as a Chinese company unveiled the longest railway tunnel in the region on Monday.
China Communication Construction Company said the 4.5 kilometer tunnel has been designed as a single-track railway tunnel with a clearance height of 9 meters and a width of 7 meters. CCCC engineers used the "New Austrian" tunneling method of drilling and blasting to build the tunnel. This is the first time such a method has been used on a large scale in Kenya.
The tunneling method is economical, efficient and has strong adaptability for different geological and groundwater conditions. What's more, the method controls surface collapse effectively and enhances the working environment during construction.
According to Steve Zhao, CCCC's project spokesperson, 146 refuge holes of different sizes have been built within the tunnel to allow maintenance workers to take cover as the train approaches.
"We have reserved space to install fans within the tunnel. Six jet fans can be installed to ensure air ventilation once the tunnel is operational," Zhao added.
It has taken two years to drill the tunnel. "CCCC has worked tirelessly and diligently and observed strict safety regulations while carrying out the excavation. There were no any major incidents and no loss of life, something that is rare in this kind of undertaking," said Johnson Matu, the project consultant.
About 600 workers and engineers worked on the project. The Embulbul Tunnel is the first of three sections of the 7.14-kilometer SGR tunnel. The other two cover 1 km and 1.64 km respectively. The tunnels are on the 120-kilometer Nairobi-Naivasha route of the Standard Gauge Railway.