AVIC unveils $400m property in Kenya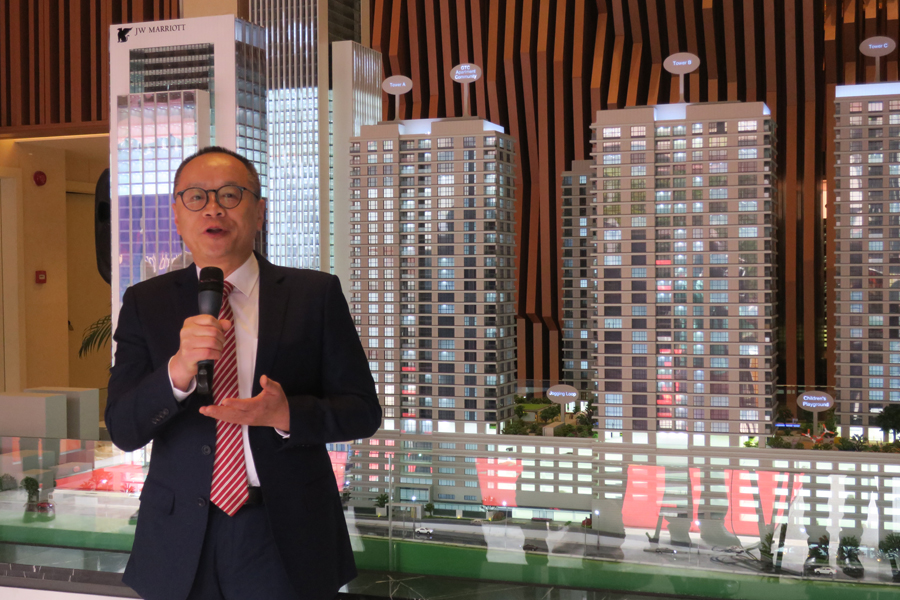 The Aviation Industry Corporation of China, or AVIC, has unveiled a $400 million property in Nairobi, making it its most expensive investment in Africa's real estate sector so far.
Dubbed 'A Dream City and Community', the Global Trade Center is set to redefine the city's skyline with six towers rising at the outskirts of the central business district in a unique setting that is the first of its kind. Sitting on 7.5 acres of prime land, GTC comprises six towers: four residential blocks ranging between 103-116 meters, a 184-meter-high office building, and a 143-meter-high tower occupied by the star-studded US chain JW Marriott hotel. It also includes a boutique mall.
"Starting from the planning phase, GTC has closely collaborated with various renowned architectural design teams. Thanks to the contribution from a strong lineup of big name international firms and individuals that are known as visionaries in the industry of urban and architecture design, GTC manages to bring together the leading concepts in contemporary complex planning as well as the specific needs in the development of Nairobi city," said AVIC's general manager Wang Long.
Speaking during a media tour of the facility, the general manager disclosed that the project has contributed more than $8 million in taxes to the government and generated approximately 2,000 jobs directly and indirectly.
"In the foreseeable future, GTC will drive global capital and intelligence from Nairobi and the entirety of East Africa into endless momentum for the development of itself as well as the region, nurturing an ultra-premium city complex that is vibrant, full of opportunities and potential for further value appreciation," said Wang, adding that the property will eventually grow into a high-quality neighborhood that combines offices, residences, networking and consumption, "unveiling a brilliant new epoch of GTC in the future."