Beijing makes presence known at Toronto film festival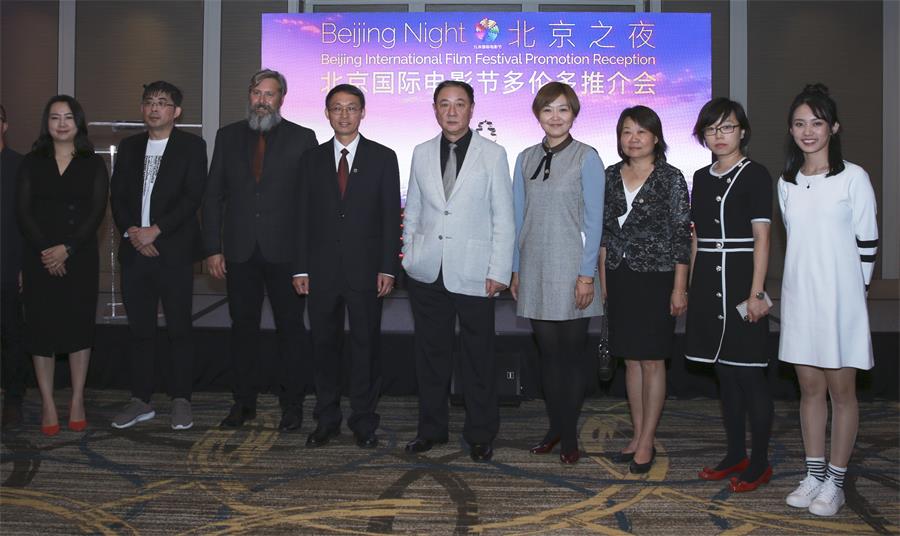 The setting was the Toronto International Film Festival (TIFF), but delegates from its counterpart in Beijing took the opportunity to promote China's movie industry.
At the TIFF over the weekend, "Beijing Night" was used as a platform to encourage members of the global film community to attend the Chinese capital's own film gala.
According to Jiang Xuan, head of the Beijing International Film Festival (BJIFF) organizing committee office, the BJIFF has gathered momentum due to its abundant movie resources, active market trading and wider public participation. The BJIFF has caught the attention of filmmakers worldwide.
The eighth Beijing festival was held in April. There were 659 films from 71 countries and regions competing for a "Tiantan Award". Ana Urushadze's Scary Mother (Georgia/Estonia) was awarded Best Picture, with its star Nata Murvanidze also taking the prize for Best Actress award.
Nearly 500 Chinese and foreign films were screened more than 1,200 times to 230,000 attendees.
"The growth of BJIFF benefits from the swift development of Chinese film industry in recent years," said Jiang. "It is also in debt to Beijing as the center of the Chinese film industry."
"We worked in collaboration to bring Canada's top 10 films to Beijing audiences last fall," said Allan Convery, TIFF director of Government & Foundation Relations. "Thank you for bringing Chinese films to the world and for opening your doors so enthusiastically to Canadian-made films, and we are keen to keep moving forward in this direction."
The ninth BJIFF will be held in April 2019. The festival will include the "Tiantan Award" selection, film panorama, theme forum, film market and film carnival, as well as forward future section, documentary section, science and technology section, film concert, film salon and industry conversations.
"I sincerely invite and welcome friends from the film industry home and abroad to join BJIFF as always, to deepen win-win cooperation and bring a brighter future for the development of the film art," Jiang added.
Contact the writer at renali@chinadailyusa.com