Tencent charity day raises 830 million yuan among internet users
Share - WeChat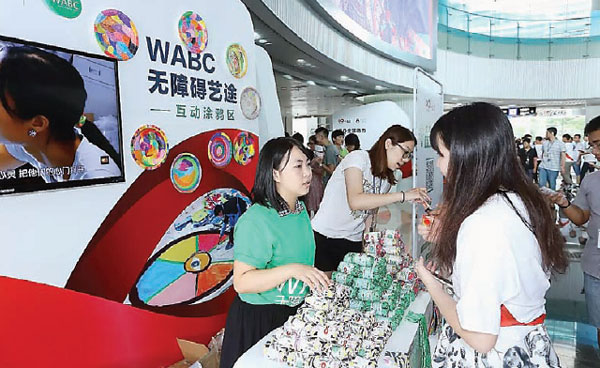 Chinese internet users made over 28 million donations to 5,498 charity projects through the Tencent charity platform over three days, from Sept 7 to 9, doubling the number a year ago.
They donated a total of 830 million yuan ($121 million).
At the same time, more than 2,000 enterprises contributed 185 million yuan to the projects over the same period.
Sept 9 has been established as the annual charity day by Shenzhen-based internet giant Tencent since 2015, with the aim of calling on more Chinese people to take part in the cause of public welfare.
According to the company, educational projects won the biggest share this year, with 35.2 percent of donations going to that sector. Projects that help people with diseases got 34.5 percent of the donations. Poverty alleviation-related and general projects took up 26.1 percent of the money, while environmental and animal protection-related projects accounted for 4.2 percent.
Chen Yidan, co-founder of Tencent and also initiator and honorary president of the Tencent Foundation, Tencent's charity platform, said as this year's charity event comes to an end, the Tencent Foundation will continue to work with all parties in society to push forward with the construction of a transparent and open internet ecosystem.