Is private selling of authentic meds worse than making fake vaccines?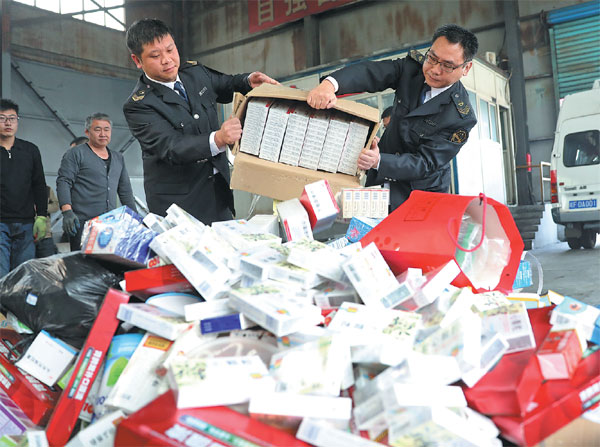 Zhai Yiping, a liver cancer patient, was put under criminal detention in Shanghai on July 25 on the charge of "selling fake medicines". Beijing News comments:
Zhai quit his job as a project manager last year, when he started dedicating all his energy to buying effective anti-cancer medicines in Germany and selling them via social media to cancer patients in China with a 5 percent mark up.
Since he was detained, nearly 200 cancer patients from across the country, who had taken his drugs and found the medicines are effective in treating their cancer, have written to the judicial authorities, appealing for them to show mercy on their "savior".
However, according to the Medicine Administration Law, all foreign medicines that have not received import approval are defined as "fake drugs", even if these medicines prove effective.
The relevant rules stipulate that profits on medicine retails are capped at 20 percent. The petition letters pointed out that Zhai was not seeking exorbitant profits by selling the medicines.
The Drug Administration Law was amended in 2011 removing the requirement that the medicines "sufficiently endanger human health" for criminal liability, which means that the sale of unapproved imported medicines is a crime.
In this sense, ironically, the anti-cancer medicines Zhai bought from Germany have much higher cost performance than the real medicines available at home.
The consequence is that the sale of unapproved imported "real medicines" is considered a more serious crime than the production of substandard vaccines or the selling of vaccines after their expiry date.
Zhai's case should prompt the legislature to reflect on the rationality of the current law to better meet people's will and needs.