Regional plan for development must not ignore public convenience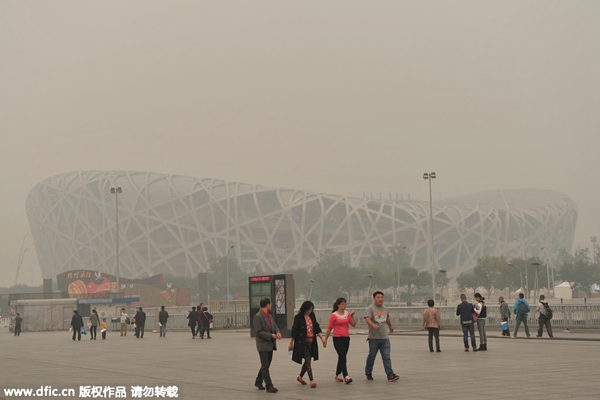 The central government's integration plan for Beijing, Tianjin and Hebei province has necessitated the shifting of non-capital functions out of Beijing, in order to cure the capital's urban diseases such as traffic jams and air pollution.
The key tasks of shifting Beijing's non-capital functions is demolishing illegal constructions, and phasing out general manufacturing enterprises and regional wholesale markets, as well as renovating and better managing the city's old residential communities, urban-rural fringe areas and shantytowns. The tasks also include regulating street vendors and unlicensed business activities, and encouraging some public service facilities to shift out of the city center.
Last year, the campaign to shift Beijing's noncapital functions reached an unprecedented scale. And, to some extent, the campaign is related to the general public, especially the low-income group and their livelihoods.
According to our (Capital University of Economics and Business's) survey, the shifting of Beijing's non-capital functions will mainly have an impact on some low-income migrant people, that is people who don't have a Beijing hukou (household registration). These people are mainly between the ages of 18 and 45 and have lived in Beijing for less than 15 years. That's why different people have different opinions on the policy.
Most people who oppose the policy are male residents, individual business owners or people without a Beiing hukou. The policy has also affected people who have a comparatively high income-of more than 8,000 yuan per month-and live far away from the city center.
To lessen the policy's negative impact on local residents, the authorities should first take into consideration Beijing's limited environmental resources as well as residents' convenience. For example, some of the industries being phased out could affect local residents' daily life. The demolition of some vegetable and wholesale markets may make it more difficult for people to get their daily supplies and increase their living costs. To tackle these problems, community convenient services should be improved as a matter of policy.
Second, eliminating Beijing's non-capital functions should be in accordance with the principle of structural change of the labor force. Data from the United States show the percentage of the population engaged in agriculture dropped from 8 in 1900 to 2 in 2010, while the percentage of people working in ordinary manufacturing dropped from 57 in 1900 to 24 in 2010.
In contrast, the number of people engaged in the ordinary service industry increased from 23 percent in 1900 to 44 percent in 2010, and that of people engaged in the creative sector-that is, high-tech and culture industries such as science, engineering, education, design and the arts-increased from 12 percent in 1900 to 30 percent in 2010.
The data also indicate an increase in workers' income level, and a corresponding increase in the labor force serving the high-income residents. This suggests the phasing out of Beijing's non-capital functions does not necessarily mean reducing the local labor force, because the labor force helps maintain the city's vitality.
Third, given that many people who live far from away the city center fear the policy of phasing out Beijing's non-capital functions will affect their lives and livelihoods, there is a need to strengthen the construction of satellite towns and improve public services such as education and medical care there, according to Beijing's urban general planning (2016-35).
The new towns in Beijing's Shunyi, Daxing, Changping and Fangshan districts, which are beyond the Fifth Ring Road, should therefore pay greater attention to the integration of industry and urban development. Besides developing high-tech and strategic emerging industries, these districts should also develop some labor-intensive industries to provide employment for ordinary laborers.
In addition, social problems caused by the loss of jobs owing to the phasing-out policy deserve due attention. Hence, the authorities should implement active employment policies and launch professional training programs to deal with problems created by the loss of jobs, which is crucial for social stability.
The author is a professor of economics at Capital University of Economics and Business.