Declaration puts onus on sustainable action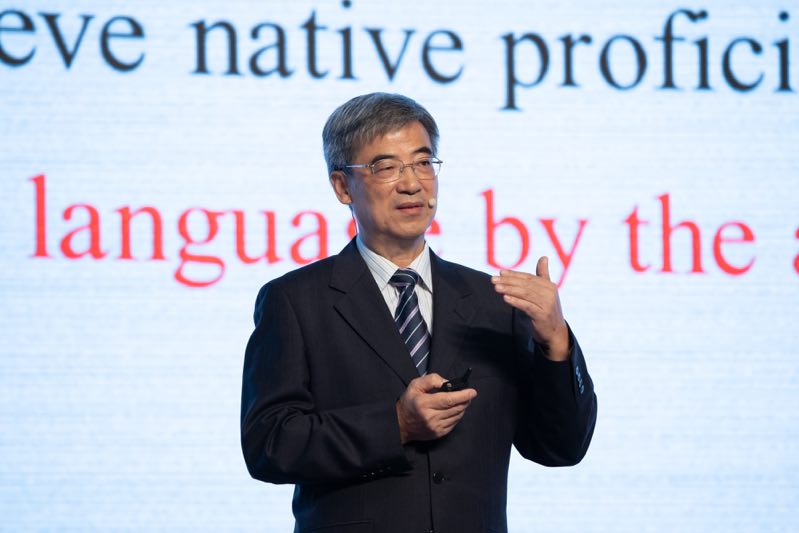 A declaration has been issued to provide more-sustainable action and inject impetus into English education in China in the new era, and better spread the achievements of an international conference on teaching the language which concluded on Sunday.
The Shanghai Declaration of the 2018 TESOL China Assembly said English-language educators and teachers will guide students to raise their cross-cultural awareness and establish consciousness of the need to respond to the Belt and Road Initiative and the aim of "creating a common community with a shared future for mankind".
Teachers will also guide students to appreciate the diversity and richness of cultures around the globe, recognize the importance of people-to-people connections and build stronger cultural confidence, the declaration said.
"With socialism with Chinese characteristics having entered a new era, it is necessary to improve our ability to participate in global governance. A large number of passionate professionals, a global perspective, the skilled use of foreign languages, knowledge of international rules and expertise in international negotiations will be needed for this," the declaration said.
China's English education experts provided valuable suggestions and amendments during the two-month-long drafting process of the declaration.
Chen Lin, a professor of English tuition at Beijing Foreign Studies University, said he especially appreciated the declaration's determination that educators will be committed to creating a streamlined model for English education to coordinate efforts from elementary to tertiary education.
Cai Jigang, a professor at the college of foreign languages and literature of Fudan University, applauded the declaration because it put forward a positive initiative for the teaching of English in China.
However, he noted that the educational philosophies and objectives of the talent cultivation process in primary schools and universities are not the same.
"English education in primary and middle schools focuses on general English skills and contributes to students' overall development, while tertiary English teaching should shift to English for academic purposes and equip college students with the ability to access the latest information in their respective disciplines," said Cai, who is also president of the China English for Academic Purposes Association.