Suggestion that DPRK follow same path as Vietnam is divorced from reality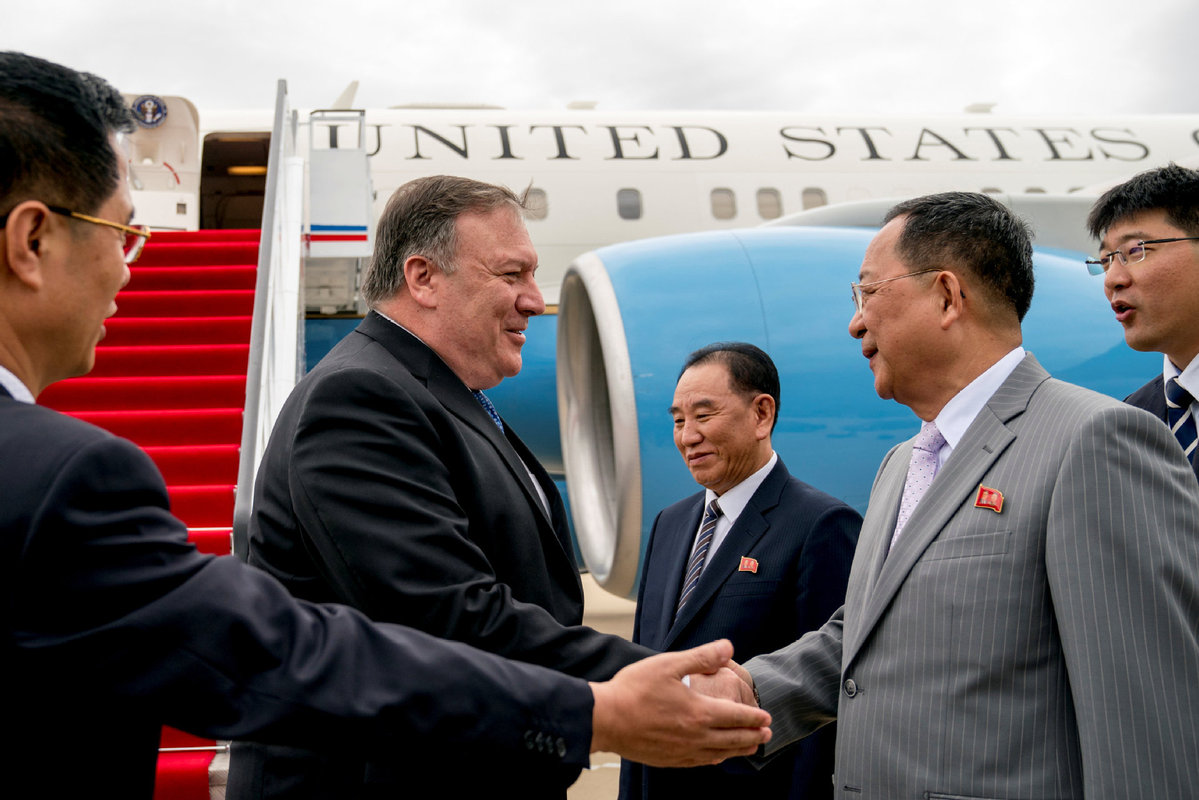 US Secretary of State Mike Pompeo visited Vietnam after wrapping up his two-day visit to the Democratic People's Republic of Korea on Saturday. Guancha.cn comments:
Although Pompeo called his conversations in Pyongyang "productive", Pyongyang said the talks were "regretful" and Washington had made "gangster-like demands" for its denuclearization.
It is noteworthy that, when he visited Vietnam afterward, the top US diplomat urged the DPRK to follow the example of Vietnam, saying that US President Donald Trump believed Pyongyang could replicate Hanoi's path to normal relations with Washington and to prosperity.
The "Vietnam example" they are urging the DPRK to follow basically consists of Vietnam having opened up its economy and Hanoi regarding Washington as a partner rather than an enemy.
But neither the regional situation nor its current national conditions make it possible for the DPRK to emulate Vietnam's example. The crux of the Korean Peninsula issue is Pyongyang's denuclearization, not its development model. And with regard to the latter, the Trump administration should bear in mind that it has still not eased the harsh sanctions it imposed on the DPRK.
What Pyongyang looks for is not a model or an example to follow, but security. Once it feels secure, Pyongyang will certainly adjust its policies and switch its attention to economic construction.
It does not make sense to excessively interpret Pompeo's suggestion, as he has clearly oversimplified the situation. Pompeo's suggestion shows that he has obviously not been in Pyongyang's shoes, as it only reflects the US government's wish, not its knowledge of the country. That the DPRK embraces instant reform and opening-up is unfeasible. And whether the Vietnam example is workable is totally another story that Pompeo and his country are not responsible for.
The situation Pyongyang faces now is no less complicated than half a year ago when tensions on the peninsula rose to almost breaking point. Pyongyang still has a lot of homework to do so as to create a generous and supportive environment at home to prepare for the implementation of new policies, if the US can keep its promise of ensuring the DPRK's security, to which all relevant parties, particularly the US, should show their due patience and understanding.
That the process will happen in a slow-but-sure manner is good for regional peace and stability.
In fact, after decades of hostility and antagonism, Pyongyang and Washington should take the opportunity of their contact to deepen mutual trust.
Although the Trump administration still has many cards to play, it should first of all demonstrate sufficient understanding of Pyongyang's concerns, instead of hurriedly rolling out a to-do list for Pyongyang in a condescending manner.
Once the confrontation with the US is resolved, the DPRK will no longer feel threatened and it will abandon its nuclear program. The US can then lift its sanctions on the DPRK and development.
China sees the DPRK's nuclear program as a destabilizing factor in the region and it genuinely supports denuclearization on the peninsula. There may be some differences between China and the US on details of the progress, but China is not hindering that process or trying to impede the US and the DPRK improving their relations, since peace and stability in the region is also in its own interests.