Trump's disrespect for deals shows US' disregard for others: China Daily editorial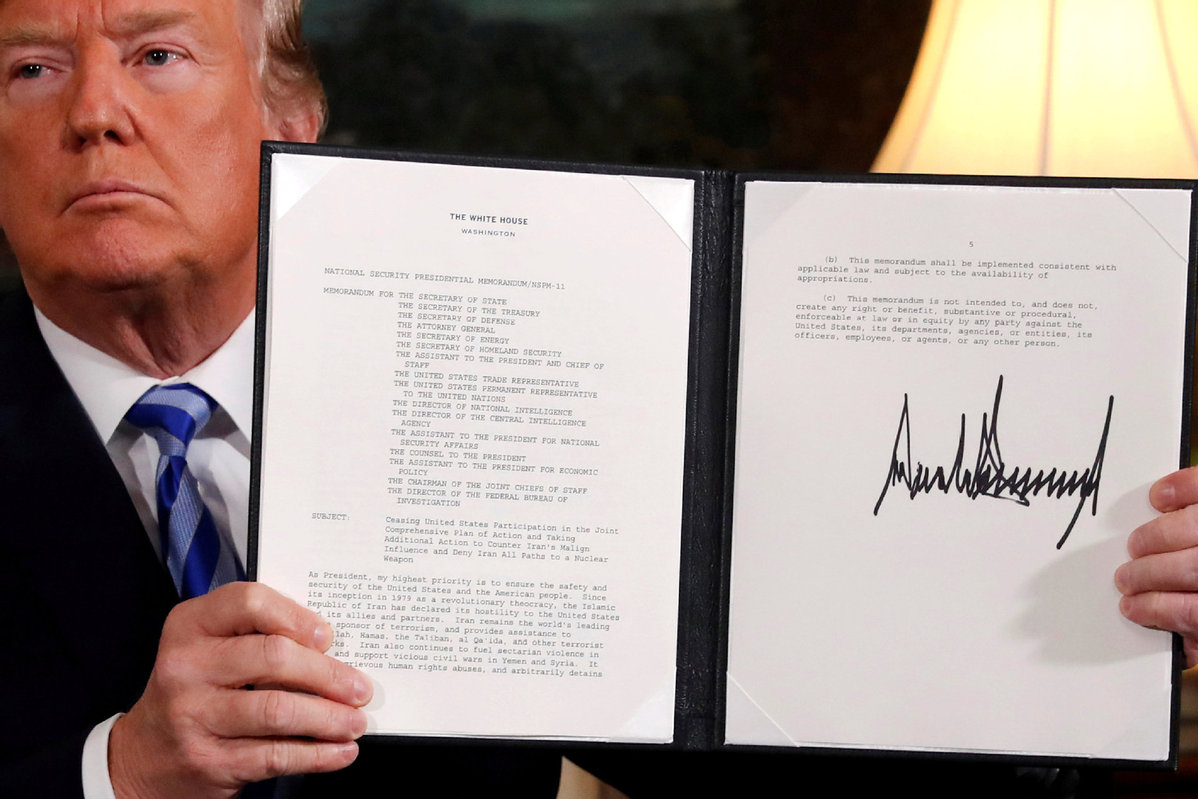 There is no telling yet how the United States will benefit from pulling itself out of the Iran Nuclear Deal, officially known as the Joint Comprehensive Plan of Action. But what is clear is its withdrawal has led to greater political instability in the Middle East and more uncertainty in international relations.
Even its traditional allies, the major European countries such as Britain, Germany and France, are at odds with the United States, declaring that they will stay with the deal, as they believe that Iran has abided by the agreement. This has been attested to by UN weapons inspectors.
What is worrisome is the fact that Trump pulled his country out of the deal not because he knew with certainty or even believed that Iran had failed to abide by the agreement, but because his predecessor Barack Obama signed the deal. He abandoned the Paris climate deal for the same reason.
The Trump administration has shown no concern for the interests of other countries and for the consequences of its unilateral actions.
The hostility between Iran and Israel has been severely aggravated by the US' exit from the deal. Iran's forces based in Syria launched missile attacks against Israel, which has retaliated by striking Iran's logistics bases in Syria in recent days. It is likely that the chaos in the Middle East will worsen because of the US' unilateral actions.
The US re-imposing sanctions against Iran will also further estrange its relations with its traditional allies as the European Union has been doing whatever it can to protect European companies doing business with Iran from being penalized by the US. The EU is reviving legislation to circumvent the sanctions. It is also allowing the EU's Investment Bank to lend to EU projects in Iran, urging EU governments to explore "one-off" transfers to Iran central bank to help authorities to receive their oil-related revenues. The EU will also continue its assistance to Iran.
There is no doubt that companies from other countries doing business with Iran will suffer from the US sanctions if they fail to give up such business deals or unless they get a waiver from the US, which seems almost impossible.
Is this the way the US is contributing its bit to the world peace and the development of the world economy?