World Class Higher Education Blueprint Touted at CSEDS Committee Re-election Symposium
Share - WeChat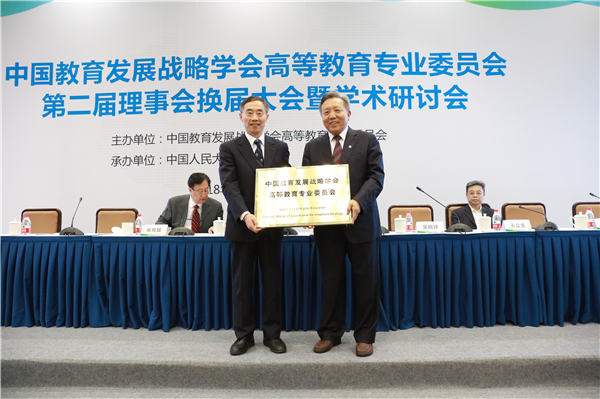 On Saturday, over 150 higher education experts and delegates from China's educational institutions gathered in Renmin University to witness the re-election of the higher education committee of the Chinese Society of Educational Development Strategy.
The society, founded in 2005, aims to help national and regional educational institutions of various levels develop long-term strategies. The higher education committee focuses on the application of those strategies among universities and other higher education institutions.
Wu Xiaoqiu, vice-president of Renmin University was voted in as chairman of the committee, while He Zubin, president of Guangxi Normal University, was named among the seven vice chairmen.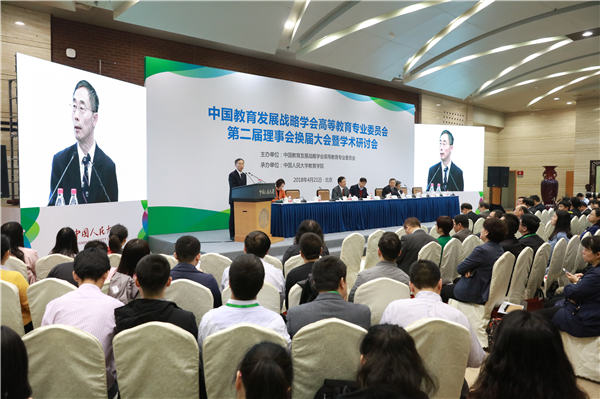 A symposium was also held to discuss the future of China's higher education, during which Min Weifang, the incumbent president of the Society, said that sound educational development of a country entails a complete strategy based on scientific research and analysis.
He added that the Society's educational development strategy should be the guide for educational practices around the country.
Former president of the Society, Qu Zhenyuan, said in his speech that it's time for the Double First-Class initiative, which was conceived in 2015 and implemented last year, to get into its full swing so that "China can create a model of how to foster higher education that other countries would seek to emulate in the future."
Most Popular