Highlighting what they need to do is the new normal for local leaders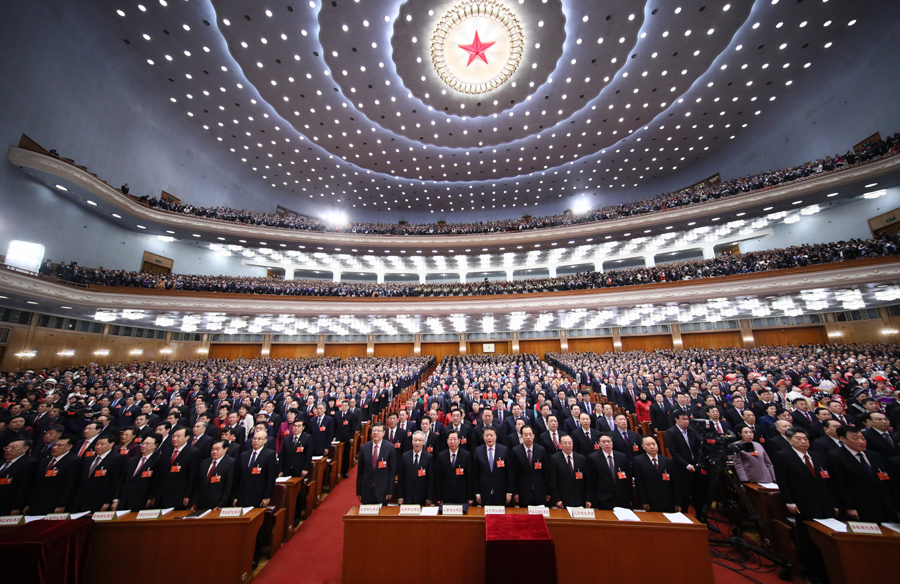 A Noteworthy change at this year's two sessions is that more and more local officials, especially those coming from the better-off provinces, have taken the opportunity to highlight in which fields they can further improve the places under their administration rather than bragging about their achievements as before. Beijing News comments:
Lou Qinjian, Party secretary of Jiangsu province, has admitted that the second-largest provincial economy still lacks higher-end industries. Ma Xingrui, the governor of Guangdong province, has said that the province, which is the largest provincial economy, has fallen behind in the development of high-speed railways. And Liu Jiayi, the Party secretary of Shandong province, has said the province, the third-largest provincial economy, has been left behind by many provinces in the upgrading of its industries and restructuring of its economy.
This trend represents the officials' responses to the people's concerns, and shows the local governors' sober awareness of the shortcomings of their work.
The two sessions, the annual sessions of the National People's Congress, China's top legislature, and the National Committee of the Chinese People's Political Consultative Conference, the nation's top political advisory body, offer a proper arena for the interaction between the officials and the people. The two sessions are designed to find ways to address the key problems with development.
The process of reform over the past 40 years has been one of solving problems. And China's development over the past 40 years has always been solution-oriented, not achievement-propelled.
Bearing that in mind, that local leaders are taking the initiative to expose the problems in their own jurisdictions should not be news, but the new normal of political life in the new era.