Chinese students visit Kenya for a study tour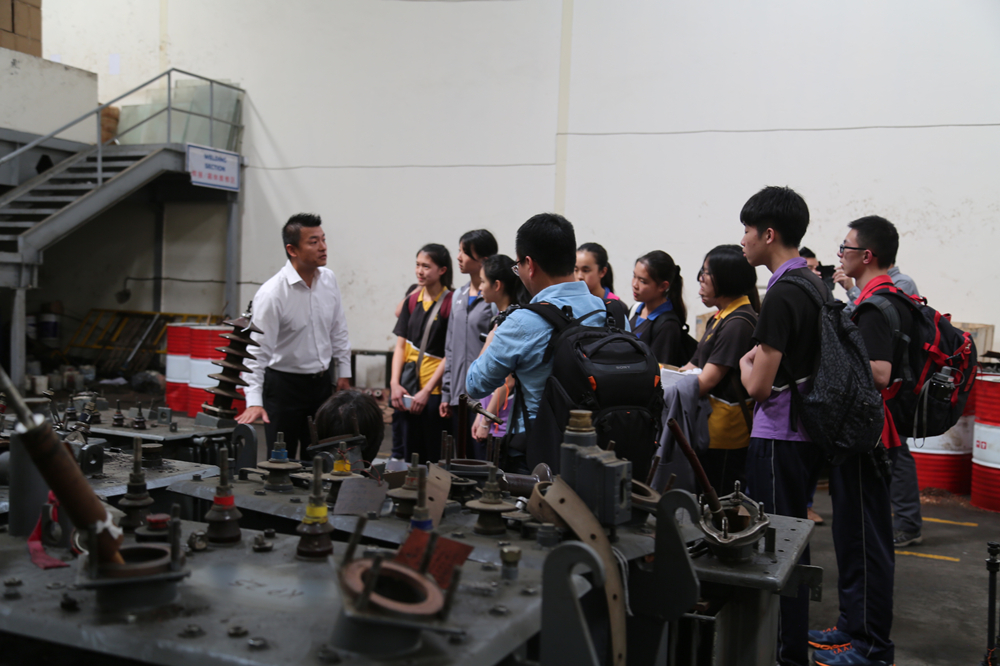 Chinese students from a secondary school in Hong Kong took part in a study tour of Kenya, visiting Chinese enterprises in the East African country as well as tourism sites and the Chinese embassy.
The 10 students from Lok Sin Tong Yu Kan Hing secondary school made the six-day tour under the Hong Kong Youth "New Runway" program. They were accompanied by the school principal, Liu Zhenhong, and two teachers during the tour from Feb 25 to Thursday.
The tour was aimed at giving the students an opportunity to learn about the development of Kenya, one of the countries along the Belt and Road Initiative geographical network.
By learning about operations of various Sino-Kenyan corporates, the stories and the lives of Chinese entrepreneurs in Kenya, the students gained a better understanding of the future development of the nation, and developed a sense of perspective on their individual career development in regions along the Belt and Road network.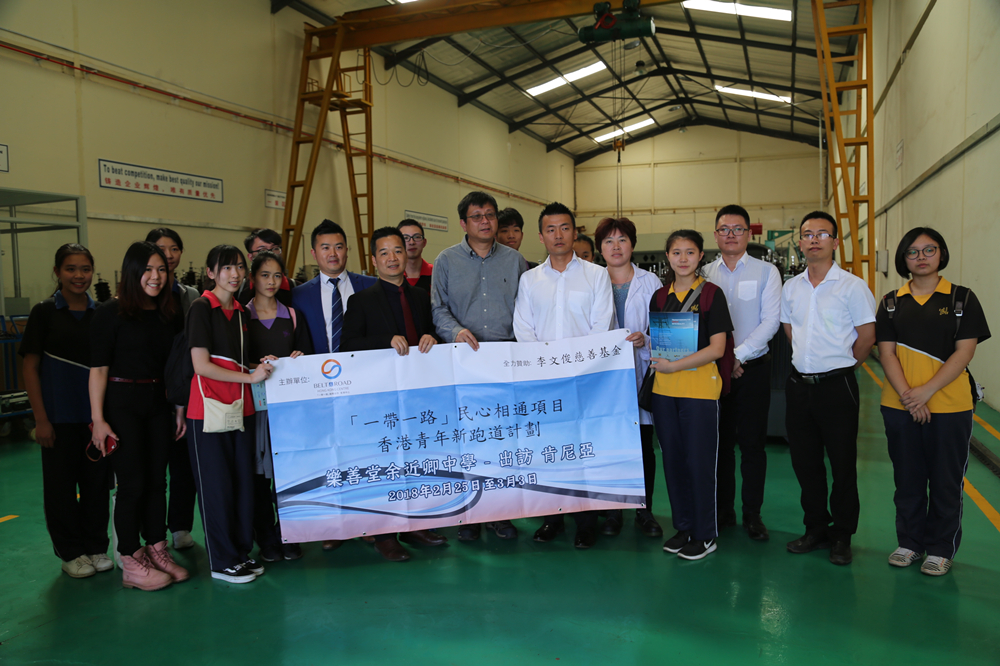 Liu Xianfa, the Chinese ambassador to Kenya encouraged the students to visit and communicate with African people more often to get a clear picture of African countries, adding that the most effective and deepest communication between peoples is the exchange of minds.
"In dealing with Africans, we should not only engage them with projects and technology but also friendship and cooperation as well as philosophy and culture,'' he said.
The students visited Lions Medical Centre in Mombasa, Zhongfa Asia Africa Hotels, and Kilimall, a Sino-African e-commerce company currently operating in Kenya, Uganda and Nigeria. They also visited Yocean Group, a Chinese enterprise that has established a factory for manufacturing, repairing and distribution of transformers.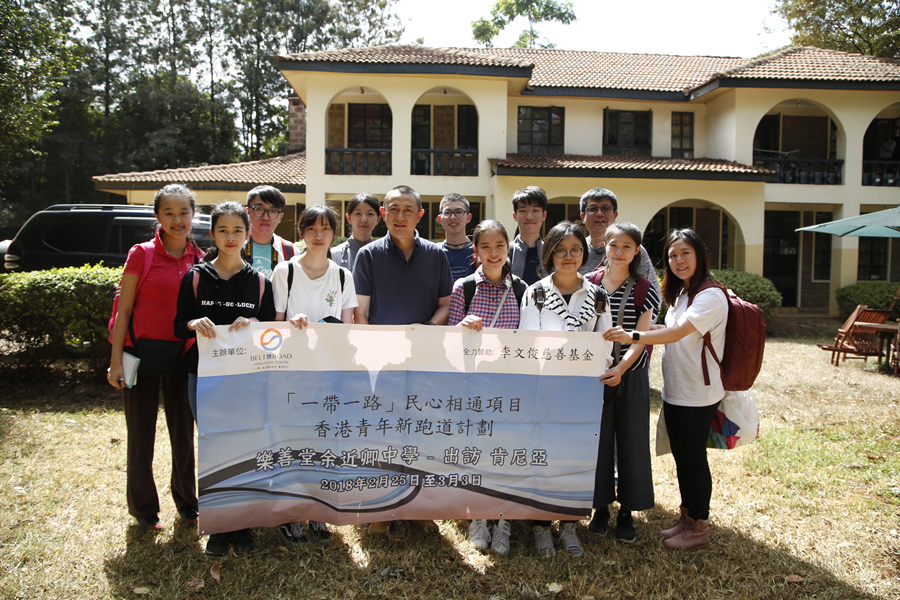 Prior to meeting with the Chinese ambassador, four diplomats from the Chinese embassy -- Zhang Gang and Liu Qianli from the Information and Public Affairs Section, Song Xiao from the Economic and Commercial Counselor's Office, Shuai Guipeng from Political Section – met with the students and discussed various issues.
The students talked about their experience and perceptions about Kenya after they arrived in the East African country.
Mui Sze said the tour opened her mind about future plans after her education.
"I have realized that I do not have to stay in Hong Kong forever, but I should step out of my comfort zone and try and explore other opportunities around the world to see how I could best fulfil my potentials," she said.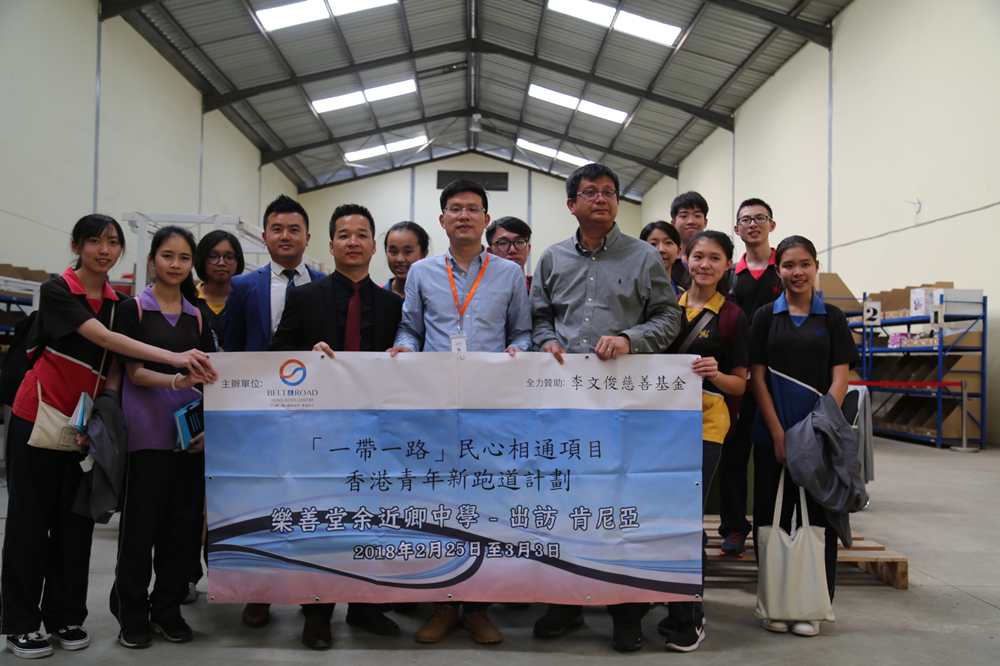 Wong Sze Wan, an English teacher at Lok Sin Tong Yu Kan Hing secondary school, said the tour was very informative and eye opening. "There are many opportunities in Kenya which our students can consider for their future career development," she said.
Xu Chuwu, executive vice-chairman of the Hong Kong Silk Road and Development Association, also shared his observations on development opportunities in Africa that China can join.
Xu and Rex Chan, the vice-president of the African General Chamber of Commerce (Greater China) have been on a tour of Tanzania and Kenya since Jan 30. They run China-Africa Commercial Platform African, a company that deals with apparel trading. With its headquarters in Guangzhou, the company also has offices in Togo, Tanzania, and Uganda.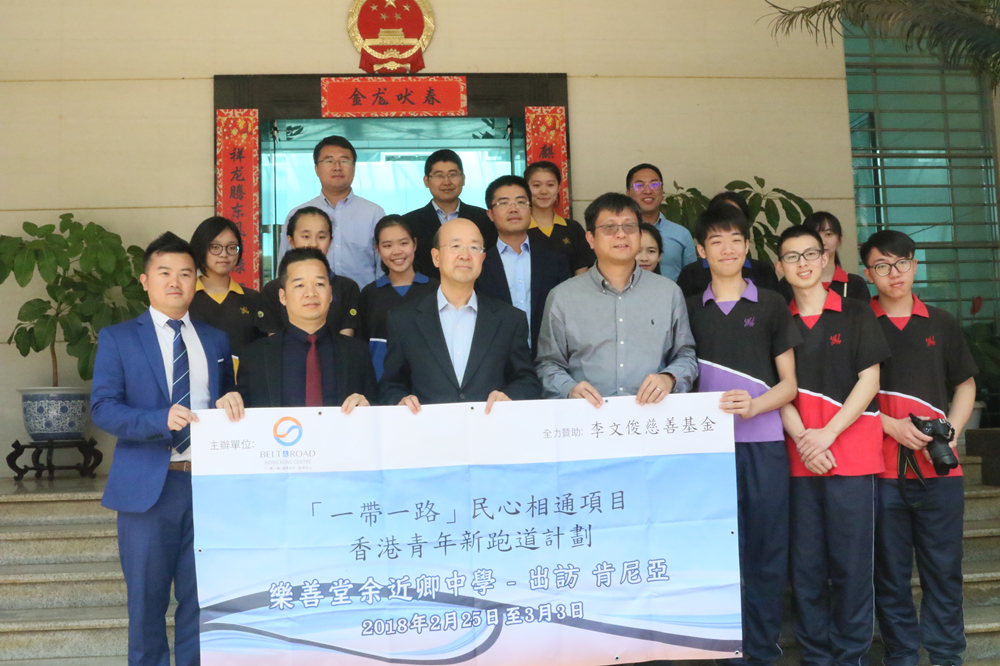 They plan to visit Nigeria between March 1 to 14, for a tour in one of their company's offices.
According to Xu, the main purpose of the three African countries trip is to promote the planned China-African Economic and Cultural Week scheduled to take place in April 20-26 in Guangzhou under the auspices of the China Council for the Promotion of International Trade Guangdong Committee. The event is co-sponsored by Silk Road Development Association and Africa Investment and Trade Alliance (AITA).
Contact the writers at edithmutethya@chinadaily.com.cn/liuhongjie@chinadaily.com.cn