Quest for quick profits is self-destructive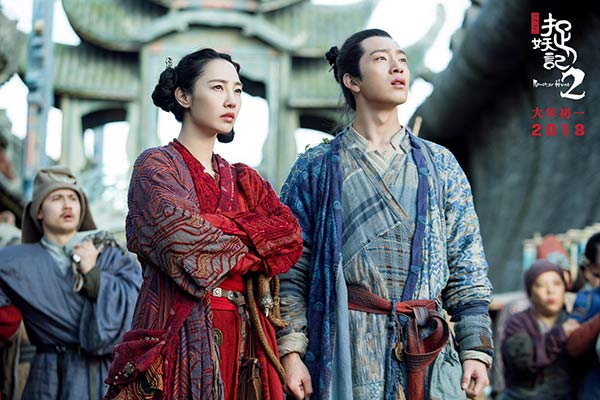 During the Spring Festival holiday from Feb 15 to 21, China's box office has created some noteworthy records. Monster Hunt 2 made 550 million yuan ($86.58 million) in box revenue on its opening day, breaking the record set by Fast & Furious 8, which raked in 478 million yuan on its opening day. And the combined box office revenue of three other Chinese movies hit 3.2 billion yuan in the first three days of the holiday, pushing the total box office revenue over that period up 65 percent year-on-year. Rednet.cn comments:
These figures show the huge potential of the Chinese market. But it does not necessarily mean the four movies are of high quality. At least two of the four Chinese movies have been greeted with more criticism than praise in spite of their impressive box office revenues.
During the Spring Festival holiday, most audiences go to the cinema for fun. It is thus not difficult for comedies-three of the four films are comedies-to yield a good return, even if some have nothing to brag about in their stories or performances.
The film companies should be clearheaded that the four movies' collective success during the holiday does not mean the Chinese films have made breakthroughs in their storytelling or production.
Big stars and popular online novels have become the main selling points for some filmmakers to secure investment and quick market success. Despite the boom of the film market at home over the past few years, few Chinese movies have proved popular overseas, speaking volumes about their limited artistic values. If Chinese filmmakers continue to pursue only quick success, ignoring any artistic value, they will also lose domestic audiences sooner or later.
Like many other countries, China strictly controls imports of foreign movies. The Chinese filmmakers should no longer live on that artificial control, but make the best of the time and the market to improve the quality of their works. China, a fast developing country, has many good stories to tell. It is shame on the filmmakers that they have largely ignored these resources and inspiration.